Stress Fracture Treatment Specialist in Lyndhurst, OH
A stress fracture is a minor crack in a bone or severe internal bruising. Overuse and repetitive exercise are the most prominent causes of stress fractures, which are common among runners and sportsmen. The most common symptom of a stress fracture in the foot or ankle is discomfort. The pain normally begins gradually and intensifies with weight-bearing activity. At Finesse Footcare, Dr. Danielle L. Shaper, DPM, and his professional team can help you if you need stress fracture treatment. For more information, contact us or schedule an appointment online. We are conveniently located at 5035 Mayfield Rd Lyndhurst, OH 44124.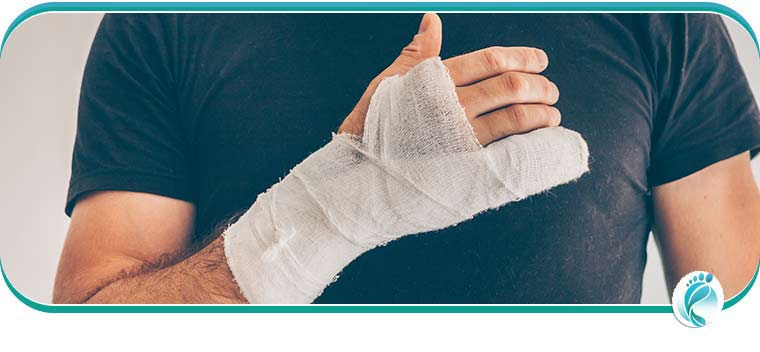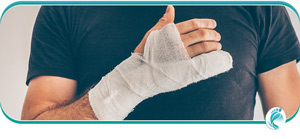 Table of Contents:
What is a stress fracture?
What are the signs of a stress fracture?
How is a stress fracture treated?
How long does it take to recover from a stress fracture?
Stress fractures are one of the most common types of sports injuries and can occur in anyone, especially if they are starting a new exercise regimen or type of activity that applies increased stress or pressure onto a particular bone or limb. They can be avoided by stopping the activity as soon as you are experiencing any pain, wearing any protective gear or equipment for all of the sports or activities in which you engage, making sure you always include a warm-up and cool-down in your workouts, and you follow a regular healthy diet and exercise regimen.
What is a stress fracture?

A stress fracture is a type of bone break that occurs when specific muscles are overused and become fatigued, no longer allowing them to absorb shock from the bone that is being used, causing that shock to be absorbed by the bone instead. This added pressure to the bone results in a small crack, which is a stress fracture. Stress fractures most commonly occur in the weight-bearing bones such as the legs as they tend to have increased stress placed on them while being overused, especially if an additional weight that is not normally there is added (i.e. military recruits carrying large bags while walking or running for a long period of time). They can also develop in those who have osteoporosis, which causes their bones to be weakened in general.
What are the signs of a stress fracture?

When the stress fracture first occurs, many people will barely notice the pain, with it being common for the pain to gradually develop over time. If you have incurred a stress fracture, you will likely be able to notice some tenderness at the specific point of the fracture, as well as some swelling that will develop around the affected area. The pain may start to become noticeable while the limb is still being used, but can be differentiated from just general soreness when the pain persists after the activity has stopped, and may even worsen when you are resting. If you try to even gently touch on or around the affected bone, there will be tenderness. The pain will likely be localized to the affected area, making it clear to you where exactly the injury has occurred even along the bone.
How is a stress fracture treated?

For the majority of cases, stress fractures will not require surgery as treatment, often only needing to rest the injured body part, elevated whenever possible to reduce swelling, with a cold compress applied on and off, maybe with a compression garment being worn to further reduce swelling, and over-the-counter pain anti-inflammatory pain relievers for your comfort. Your physician may also suggest that you use crutches if the stress fracture has occurred in your leg or foot to help keep weight and pressure off of the bone while it heals, and may recommend that you wear a cast or boot to support the injury as heals and to also keep unnecessary pressure off of the injury if it has occurred in a load-bearing part of the body. It is very important that there is as little pressure or weight placed on the injured bone until it has fully healed to ensure that it is able to heal quickly and properly. Surgery is typically only recommended when the stress fracture is more likely to cause complications (such as with a stress fracture in the hip) or if it is not able to heal properly without the procedure.
How long does it take to recover from a stress fracture?

In most cases, it will take several weeks before the bone has healed enough to participate in your normal activities again, but this timeline is dependent on the severity of the fracture and how well it was able to heal over those few weeks. Patients who try to use the bone too soon before it has fully healed will end up having a longer healing time as the bone break may worsen due to the increased stress before it was able to properly heal. It may take several months before you will be able to engage in sports or exercise that puts a fair bit of strain on the affected bone. Typically speaking, if you can still feel some pain in the injured bone, it has not yet fully healed.

Learn how to prevent and treat stress fractures. For more information, contact us or schedule an appointment online. We are conveniently located at 5035 Mayfield Rd Lyndhurst, OH 44124. We serve patients from Lyndhurst OH, Chagrin Falls OH, Beachwood OH, Pepper Pike OH, Woodmere OH, Hunting Valley OH, Solon OH, Mayfield OH, Moreland Hills OH, Orange OH and surrounding areas.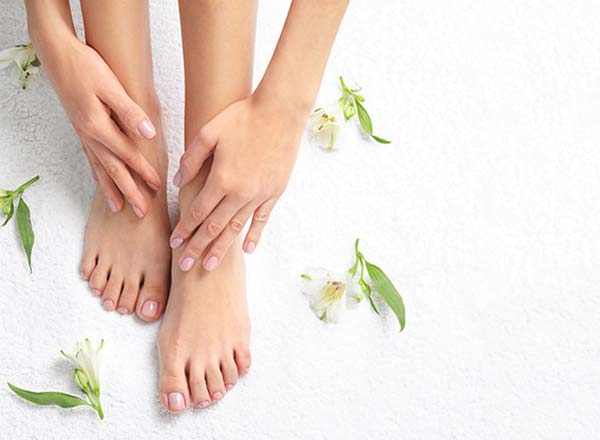 Additional Services You May Need