Lunula Laser Toenail Fungus Treatment Specialist in Lyndhurst, OH
Onychomycosis is a fungus that infects toenails. There are many kinds of fungi that can cause this problem and almost all can be treated with the Lunula laser. The Lunula Laser targets fungus that resides in and under the toenail. The laser light goes through the nail without harming it or the surrounding skin. Unlike other laser therapies, the Lunula Laser has no risks or negative side effects. Our podiatrist Dr. Danielle L. Shaper, DPM at Finesse Foot Care offers Lunula laser to treat your fungal toenails. For more information, contact us or schedule an appointment online. We are conveniently located at 5035 Mayfield Rd Lyndhurst, OH 44124.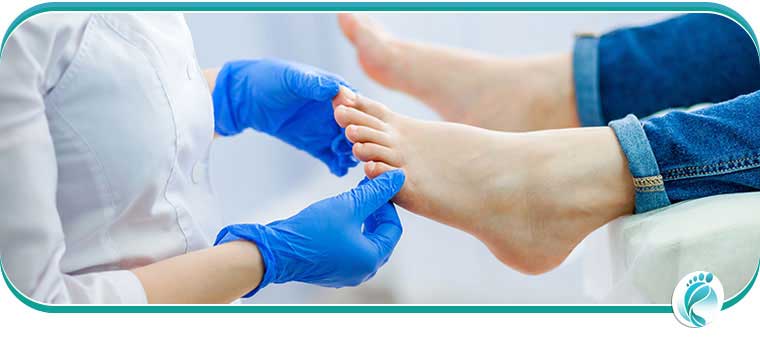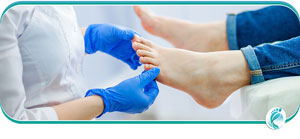 Table of Contents:
How effective is Lunula laser for toenail fungus?
Is laser treatment for toenail fungus worth it?
How many Lunula laser treatments are required?
Onychomycosis is the growth of a fungus into the toenails. These fungi are found in the body and don't usually cause problems. If they get into the foot and toenails, they can cause huge problems. The fungi feed off a part of your toenails, called keratin. These fungi can also come from others, as well. You can come into contact with them at a nail salon or from a partner. This fungal infection is from the same organism that causes jock itch, athlete's foot, and feminine yeast infections.
The infection happens when fungi penetrate cracks in the toenails. They then invade the tissues on or under the toenail. Fungi live well in warm, dark, and moist environments. Your foot is often warm, dark, and moist. They are even more active when you are active and sweat inside your shoes.
How effective is Lunula laser for toenail fungus?

Lunula laser treatment for toenail fungus is a great way to treat this problem. Studies have shown that lasers have at least an 85% efficacy. That is the number for the older-style lasers. The newer lasers like Lunula, are showing a 93% efficacy rate. These are very safe and effective.
Is laser treatment for toenail fungus worth it?

The reasons that laser treatments for treating toenail fungus are the best choice include:

1. It's safe. Laser treatments for toenail fungus have no side effects. Oral medications can have side effects. Laser treatments won't interact with any other medications you may be taking. If you are pregnant, it's still safe. If you have diabetes, vascular disease, or high blood pressure, it's still safe. There are no contraindications with laser treatment for toenail fungus.
2. Lunula laser treatments have no side effects. You can walk in, get your treatment and walk out.
3. There is no pain associated with Lunula treatments. Some of the older laser treatments use heat, which can be uncomfortable, and maybe even painful for some people. The newer systems will not have the same heating effect. The Lunula system is non-thermal and therefore pain-free. It is the first laser cleared by the FDA to treat onychomycosis.
4. There is no downtime and you can go about your daily activities as soon as the treatment is done.
5. There are no interactions with other medications and no radiation is used.
6. It's fast. It takes about twelve minutes to treat a foot. And it doesn't matter how many toenails need to be treated, it's still just twelve minutes per foot.

Yes, this treatment for toenail fungus is worth it!
How many Lunula laser treatments are required?

The typical schedule for Lunula laser treatments is to have four sessions at one-week intervals. This is the most common method for mild infections. Then the toenail is allowed to grow for a month and then reevaluated.

There is the possibility that two additional treatments may be needed. These are done a week apart if the infection is mild to moderate.

In cases of severe infection, the toenails are allowed to grow for an additional month. Then additional treatments are done if needed.

You may need anywhere from four to six additional sessions in cases of severe fungal infections.

Sometimes additional treatments are needed depending on how the individual responds to the laser treatments.

Finesse Foot Care offers Lunula Laser treatments to address toenail fungus. You can have your toenail fungus treated without medications and without side effects. There is no need to agonize any longer. Please call to find out more about how this technology can help. For your convenience, you can also use our online booking system. We serve patients from Lyndhurst OH, Chagrin Falls OH, Beachwood OH, Collinwood OH, Pepper Pike OH, Woodmere OH, Hunting Valley OH, and surrounding areas.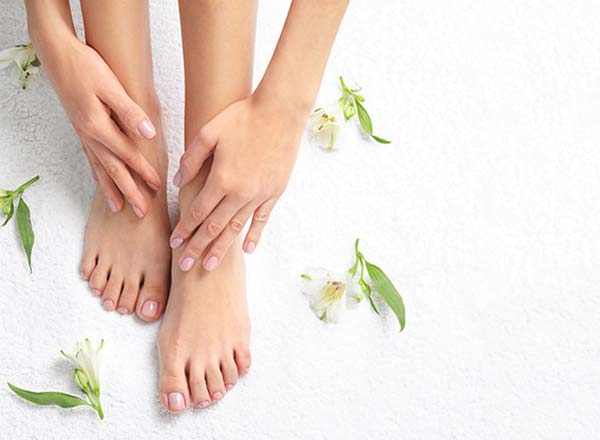 Additional Services You May Need