Sports Medicine Podiatrist Questions and Answers
Sports medicine isn't just for professional athletes. The average person can also benefit from ensuring that their feet and ankles are working the way they should so they are able to participate in their daily activities pain-free. At Finesse Footcare,

Dr. Danielle L.

Shaper, DPM

, and a team of professionals offer sports medicine. For more information, contact us or schedule an appointment online. We are conveniently located at 5035 Mayfield Rd, Lyndhurst, OH 44124.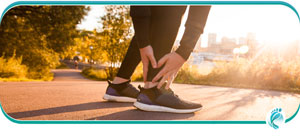 Table of Contents:
What does a sports medicine podiatrist do?
When should I go to a sports medicine podiatrist?
Who needs a sports medicine podiatrist?
What will a sports podiatrist do on my first visit?
What does a sports medicine podiatrist do?

A sports medicine podiatrist combines two disciplines of medicine into one practice to provide a highly specialized service to their patients. Sports medicine doctors are trained in injuries and conditions that are commonly related to sports, particularly injury risk sports, but also injuries that can develop as the result of overuse or improper form in average people. A podiatrist is a doctor who is specialized in injuries and conditions that affect the toes, feet, ankle, and lower portion of the leg. When you combine the two together, you get a doctor who is specialized in the treatment of injuries or other issues related to the foot and ankle as a result of sports or exercise participation. For athletes, an untreated issue with their foot, ankle, or lower portion of the leg can easily turn into a larger issue. In the case of high-level athletes, this can not only put them on the sidelines for an extended period of time, but it can also potentially end their future athletic careers. At Finesse Footcare in Lyndhurst, OH, we provide treatment for injuries and conditions of the foot and ankle that are the result of participation in physical activity, or that could limit future participation.
When should I go to a sports medicine podiatrist?

Many people think of going to a doctor only when they are sick, and the same thinking applies to seeking out the treatment and medical care of a sports medicine podiatrist. While people can seek out the care of a sports medicine podiatrist when they are injured or something is wrong with their feet and it is affecting their ability to participate in physical activities. Sports medicine podiatrists can of course examine, diagnose and treat injuries related to the feet. They are also able to work with their patients on preventative measures to avoid the injury happening. Sports medicine podiatrists will exam the patient's feet and lower legs, as well as how they walk and run, known as gait analysis, to formulate an understanding of how the patient's body moves and what their feet are doing while walking and running. This will assist the doctor in their ability to build an appropriate preventative plan for their patient that can consist of stretches and strength exercises, as well as potentially getting custom-made orthotics. At Finesse Footcare in Lyndhurst, OH, we know how important the functionality of the feet is to the body's overall health and well-being, so we provide preventative as well as reactive support and treatment for our patients.
Who needs a sports medicine podiatrist?

A sports medicine podiatrist isn't just for high performance or professional athletes. Injuries are common in the average person as a result of improper form, overuse, inadequate warm-ups, and other factors that can cause injury to a person's feet and ankles. As we know that exercise and physical activity are key components of a healthy lifestyle, sports medicine doctors and sports medicine podiatrists are seeing an increase in injuries related to exercise in the average person. Some doctors may choose to narrow in their practice to focus strictly on high-level athletes, while others will take a broader approach and treat anyone who is suffering from an injury or condition that is impacting their ability to walk, run, jump and participate in the activities that they enjoy doing. At Finesse Footcare in Lyndhurst, OH, we welcome patients of all physical activity levels into our practice so we can help them on the road to recovery or prevent them from getting an injury in the first place.
What will a sports podiatrist do on my first visit?

Much like any other doctor that you visit, a sports medicine podiatrist will be focused on getting your medical history from you on your first visit. They will want to get to know you as a person and will also ask about your current concerns, if any, what your activity level is, what types of activities you regularly do, and what you are hoping to achieve with their help and expertise. They will also want to perform a physical exam on the area of concern or any area of the body that is potentially affected by an injury in the foot or ankle. While we often think of pain as originating from the point in the body where we feel it, it can actually be caused by an injury to another part of the body. The doctor may want to send you for additional testing to help them get a better understanding of what is going on with the bones, tendons, muscles, and ligaments in the area, so they may send you for tests such as x-rays or an MRI.

To get started on your journey, reach out to the team at Finesse Footcare to book an initial appointment. We serve patients from Lyndhurst OH, Chagrin Falls OH, Beachwood OH, Pepper Pike OH, Woodmere OH, Hunting Valley OH, Solon OH, Mayfield OH, Moreland Hills OH, Orange OH and surrounding areas.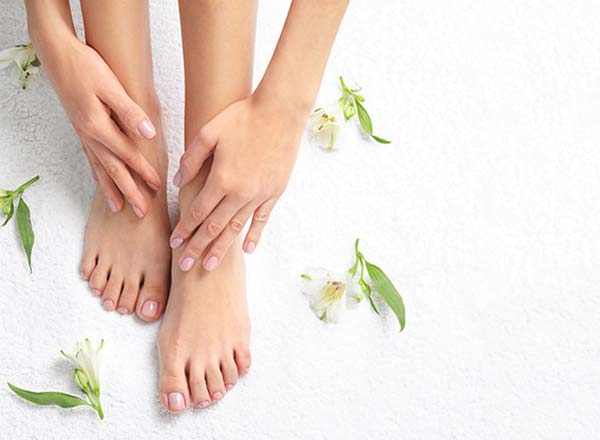 Additional Services You May Need