Podiatrist Danielle L. Shaper, DPM at Finesse Foot Care
Dr. Danielle Shaper specialize in bunions treatment, toenail and fingernail fungus treatment, plantar warts treatment and much more. Please give us a call to book an appointment. We serve patients from Lyndhurst OH, Chagrin Falls OH, Beachwood OH, Pepper Pike OH, Woodmere OH, Hunting Valley OH, Solon OH, Mayfield OH, Moreland Hills OH, Orange OH and surrounding areas.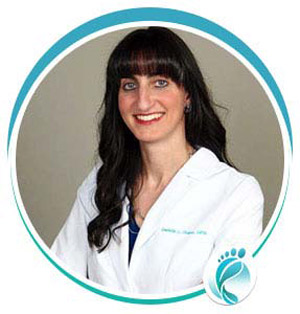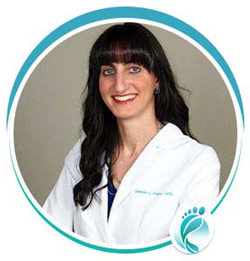 Dr. Danielle L. Shaper, DPM
Podiatrist located in Lyndhurst, OH
Dr. Danielle Shaper is a podiatric physician and foot surgeon with over 10 years of practical experience. She is a member of the Ohio Podiatric Medical Association. A dancer herself for most of her youth and a tennis athlete throughout high school, Dr. Shaper empathizes and truly understands that being injured can affect a patient both physically and emotionally. It is her personal goal to ensure that patients can return back to their daily activities. Dr. Shaper is originally from Chicago, IL but is now an Ohio State fan. She graduated from University of Illinois in Champaign and is a proud alum of Dr. William M Scholl College of Podiatric Medicine in North Chicago IL. Dr. Shaper completed a three-year surgical residency program at Steward St. Elizabeth Medical Center and spent her last year training at Cambridge Medical Center in MA. In her free time, Dr. Shaper enjoys practicing ballet, playing violin, traveling with her husband and daughter, and attending musical theater.
Visit foot doctor near Lyndhurst, Pepper Pike & Beachwood, OH
We accept most insurance plans and welcome new patients!
Call today and get back on your feet! Lyndhurst, Pepper Pike & Beachwood, OH.