Heel Pain Specialist Questions and Answers
Heel discomfort is a common foot and ankle condition. Pain may start underneath or behind the heel. Excessive exercise or wearing shoes that are too tight can both cause heel pain. If pain and other signs of inflammation, redness, swelling, and heat continue, limit regular daily activity and consult a podiatrist, Dr. Danielle L. Shaper, DPM at Finesse Foot Care. It is important to have a medical evaluation in order to determine the exact reason for your heel pain so that the correct treatment program can begin. For more information, contact us or schedule an appointment online. We are conveniently located at 5035 Mayfield Rd Lyndhurst, OH 44124.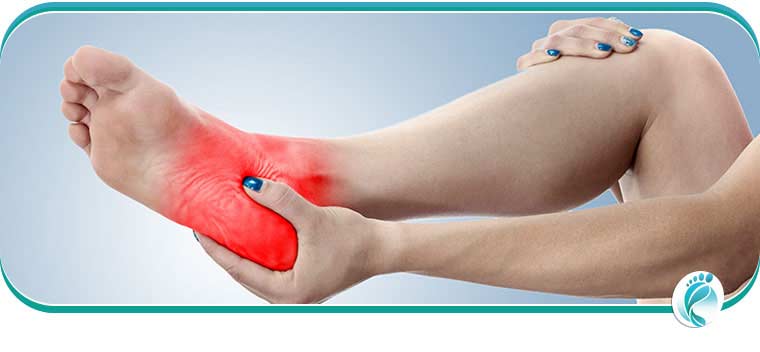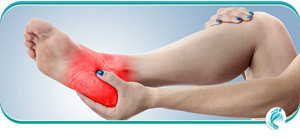 Table of Contents:
Why do my heels hurt?
What causes plantar fasciitis and how can it be addressed?
What are other causes of chronic heel pain? Can they be treated?
Heel pain can negatively impact your entire life. Walking, running errands, and keeping up with your children can become nearly impossible tasks as you struggle with constant shooting pain or discomfort in your ankles or heels. At Finesse Footcare, we proudly offer comprehensive diagnostic and treatment strategies to effectively manage your ankle and heel pain, so you can return to enjoying your favorite physical activities without constant pain in your feet.
Why do my heels hurt?

There are many things that can cause heel pain, but the most commonly diagnosed condition is plantar fasciitis, which causes pain under the heel. Pain that occurs behind the heel can be caused by tendinitis of the Achilles tendon, which can also affect the sides of the foot and heel. There are also other conditions that could lead to heel pain. These causes can include injuries, neuropathy, autoimmune conditions, infections, or arthritis. In most cases, heel pain is caused by repeated stress rather than a single traumatic event leading to injury. At Finesse Footcare, we understand the importance of providing our patients with a precise diagnosis, so they can move forward with a treatment plan that is tailored to the exact needs of their condition. Our podiatrists can offer exceptional care and support for a wide range of medical conditions that can lead to chronic heel pain.
What causes plantar fasciitis and how can it be addressed?

Plantar fasciitis occurs when the tissues that reach from your toes to your heel become too stretched, resulting in microtears that can cause pain or inflammation. Plantar fasciitis is most common in women, and your risk for developing it will increase if you have either flat feet or an exceptionally high arch, wear high-heeled shoes regularly, have a dysfunctional gait, wear shoes that do not provide appropriate support, or suffer from tight Achilles tendons. Symptoms of plantar fasciitis will include pain along the bottom of the foot and can be worse in the morning, after exercise, or when you stand for an extended period of time. Your podiatrist can usually diagnose plantar fasciitis with a physical exam. However, in some cases, they may require imaging studies in order to rule out other potential causes of the pain such as stress fracture or compromised nerves in the feet.
What are other causes of chronic heel pain? Can they be treated?

The treatment plan for your heel pain will depend on the underlying cause. Stress fractures, heel bumps or bursitis, tarsal tunnel syndrome, and Severs disease are all other potential causes of chronic heel pain. Baxter's nerve entrapment, calcaneal cysts, bone bruises, circulation issues, bone cysts, gout, neuroma, and bone marrow infection can also cause heel pain, though they are much less common. If you are consistently experiencing heel pain, it is best to see a certified podiatrist who understands how to appropriately diagnose you. While it can seem tempting to wait out the pain or attempt to address it at home, seeing an experienced doctor who specializes in this particular part of the body can help to ensure you quickly and effectively achieve relief.

If you experience heel pain that worsens with exercise or does not go away, it may be time to schedule an appointment with our experienced and compassionate podiatrist at Finesse Footcare in Lyndhurst, OH. Call us today. We serve patients from Lyndhurst OH, Chagrin Falls OH, Beachwood OH, Pepper Pike OH, Woodmere OH, Hunting Valley OH, Solon OH, Mayfield OH, Moreland Hills OH, Orange OH and surrounding areas.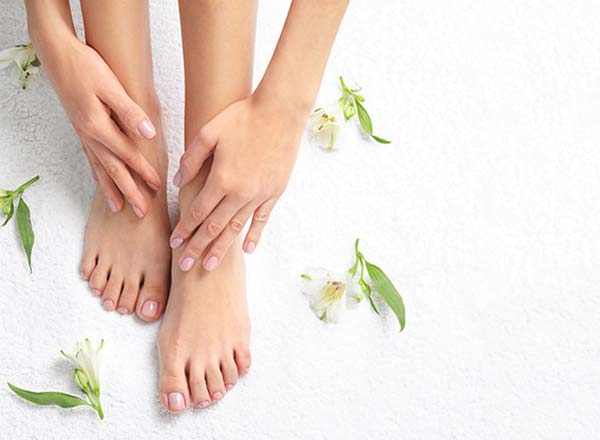 Additional Services You May Need