4 Questions to Ask a Podiatrist
If you are searching for a podiatrist near you in Lyndhurst OH. look no further and visit Finesse Footcare. Our specialists can provide comprehensive treatment for all your foot problems. For more information, call us today or visit us online to book an appointment.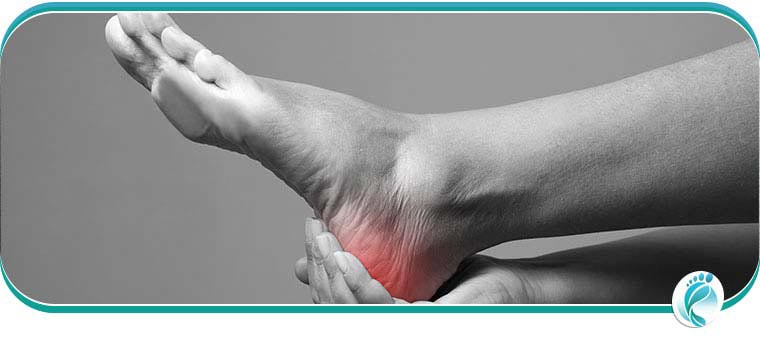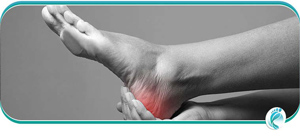 Table of Contents:
What does a podiatrist treat?
When should you see a podiatrist?
Do you need a prescription to see a podiatrist?
Is there a difference between a podiatrist and a chiropodist?
Any condition or injury that makes walking or using your feet and ankles challenging can be frustrating, to say the least. In such situations, a podiatrist is the right type of medical professional to provide care and treatment for you and help you feel comfortable on your feet again. At Finesse Footcare, our podiatrist and our team of medical professionals would be pleased to evaluate your symptoms, diagnose your condition, or provide effective and high-quality treatment for any injury or condition you experience related to your foot and ankles.
What does a podiatrist treat?

A podiatrist is a medical doctor who specializes in the prevention, diagnosis, treatment, and management of injuries and conditions affecting the foot and ankle. As such, some of the conditions, illnesses, and injuries that a podiatrist treats include the following:

– Achilles tendonitis
– Arthritis in the foot or ankle
– Athlete's foot, known medically as tinea pedis
– Bunions
– Cracked heels
– Crossover toes, wherein one toe begins to cross over the big toe
– Diabetic wounds and other foot issues related to diabetic neuropathy
– Flat feet
– Foot corns, calluses, blisters, and plantar warts
– Foot issues related to peripheral neuropathy
– Fractures, growth plate injuries, sprains, and strains in the foot and ankle
– Fungal toe infections
– Gout
– Hammertoes
– Heel spurs and heel pain
– Ingrown toenails
– Intoed gait, also known as turned-in toes
– Plantar fasciitis
– Numbness and tingling
– Sports injuries involving the foot or ankle
– Unexplained foot or ankle pain
When should you see a podiatrist?

There are numerous times when it is a good idea to visit a podiatrist. If you think you may have any of the foot or ankle conditions and injuries listed above, podiatrists specialize in such medical concerns. As such, you should see a podiatrist in such situations. Other signs, conditions, or instances that call for a visit to a podiatrist include the following:

– Athlete's foot or an ingrown toenail that refuses to go away
– Heel pain that limits your ability to perform tasks or participate in activities
– You have arthritis in the foot or ankle, diabetes, diabetic neuropathy, or peripheral neuropathy
– You have a bunion, corn, or callus that is bothering you
– You may need foot or ankle surgery
– You run or are starting to run regularly
Do you need a prescription to see a podiatrist?

Depending on your health insurance plan, you may require a referral to a podiatrist in order to receive coverage for podiatric care. With that being said, you do not need a referral to see a podiatrist for an appointment, as you can make an appointment directly with most podiatric clinics. At Finesse Footcare, we would be happy to see you for a podiatric appointment with or without a referral. We are also happy to accept most major medical insurance plans for our services.
Is there a difference between a podiatrist and a chiropodist?

A chiropodist is an outdated term for a podiatrist. As such, there is no qualitative difference between a podiatrist and a chiropodist, as both terms refer to the same medical profession. The main reason that chiropody is no longer used to refer to podiatrists is that chiropodists would often be confused for chiropractors, who are healthcare professionals that focus on the spine and musculoskeletal system, in contrast to the feet and ankles.

For an appointment with our podiatrist at Finesse Footcare or more information about podiatry, we welcome you to call us or schedule an appointment through our website! You can find Finesse Footcare at 5035 Mayfield Road in Lyndhurst, Ohio. We serve patients from Lyndhurst OH, Chagrin Falls OH, Beachwood OH, Pepper Pike OH, Woodmere OH, Hunting Valley OH, Solon OH, Mayfield OH, Moreland Hills OH, Orange OH and surrounding areas.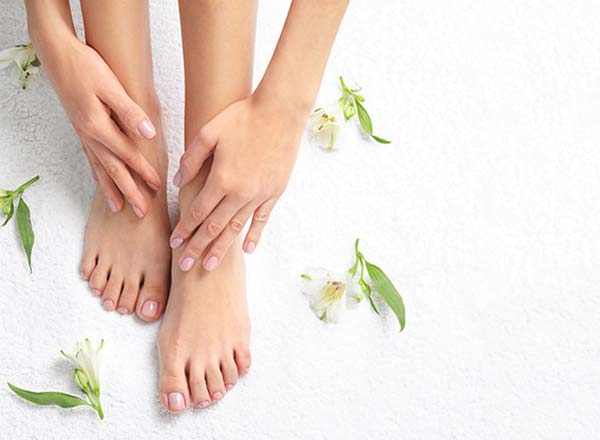 Additional Services You May Need