Diabetic Foot Specialist Questions and Answers
Diabetic foot is a medical condition in which diabetic people develop foot ulcers. Diabetes can cause foot problems due to reduced blood flow, undetected wounds, and infections that develop due to numbness in the area. If you have diabetes, it is critical that you take care of your feet on a daily basis and report any problems to your healthcare professional. Early treatment can help to avoid hospitalization, deformity, and amputation. At Finesse Foot Care,

Dr. Danielle L.

Shaper, DPM

deals with foot issues and provides diabetic foot care. For more information, contact us or schedule an appointment online. We are conveniently located at 5035 Mayfield Rd, Lyndhurst, OH 44124.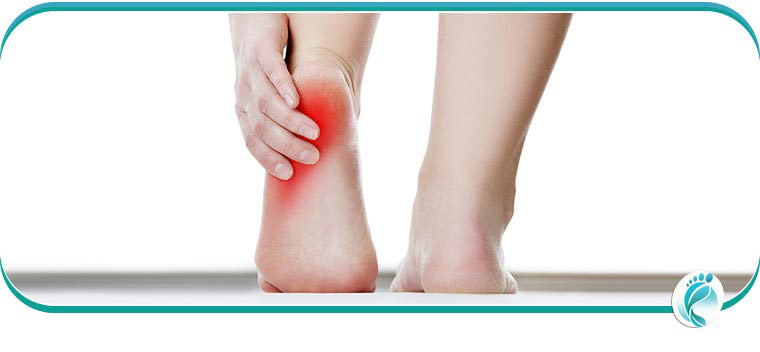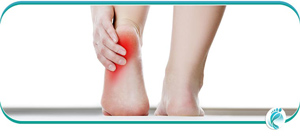 Table of Contents:
If I have diabetes, what steps should I take to care for my feet?
What are the most common diabetic foot issues?
How often should I see a doctor for my feet if I have diabetes?
Diabetes is a common chronic medical condition that impacts millions of people every year. Diabetic patients can experience foot-related problems that if left untreated can lead to amputation or other complications. At Finesse Footcare, our experienced podiatrist can address your concerns, so you can enjoy healthy feet and a better life.
If I have diabetes, what steps should I take to care for my feet?

There are many different steps you can take to ensure your feet stay as healthy as possible. Patients with diabetes will need to take specific steps in order to maintain their foot health. Being proactive about your diabetes treatment is the first step and maintaining an active lifestyle is important to maintaining healthy circulation. You can wear special shoes or compression hosiery that will also benefit your foot health. Good hygiene, including daily washing, trimming back nails, and moisturizing dry skin are all important to maintaining healthy feet. You should also avoid being barefoot and protect your feet from extreme temperatures. You can help maintain blood flow by elevating your feet when sitting and rotating your ankles if you are stuck at your work desk. If you are a diabetic, having a certified podiatrist as part of your treatment team can ensure you receive the best information and support possible to maintain the health of your extremities. The specialist at Finesse Footcare can provide you with the information necessary for you to create a useful home care routine to maintain your continued foot health.
What are the most common diabetic foot issues?

A wide range of foot conditions can happen to anyone, but patients who have diabetes are at a much higher risk of developing foot problems. Because of circulation issues, some of these problems can be much more serious for people with diabetes and can lead to amputation if not cared for appropriately by a doctor. Some of the most common diabetic foot conditions include fungal infections, calluses, corns, bunions, blisters, foot ulcers, hammertoes, plantar warts, neuropathy, and ingrown toenails. At Finesse Footcare, our podiatrists have experience treating a wide range of foot conditions in patients with and without diabetes. We understand the unique needs of patients with diabetic foot conditions and can provide exceptional treatment options that will improve your life by addressing the discomfort in your feet.
How often should I see a doctor for my feet if I have diabetes?

It is important for you to see a doctor regularly in order to care for your feet. Patients who have diabetes should see a podiatrist at least once per year. If you have had diabetic foot problems in the past, you may need to see a foot doctor more often than that. You should also call your doctor if you notice any changes in your feet. Breaks or cuts in the skin, ingrown toenails, changes in shape or color, and increases in sensitivity are all reasons you see a doctor. If you have developed calluses or corns on your feet, your doctor can trim them for you, helping to make you more comfortable on a daily basis. At Finesse Footcare, we understand the importance of providing foot care for diabetics and have the experience you want in a podiatrist and can offer the insight and support you need to keep your feet healthy.

If you are struggling with diabetic foot pain or other conditions, contact Finesse Footcare to schedule an appointment with an experienced podiatrist. We serve patients from Lyndhurst OH, Chagrin Falls OH, Beachwood OH, Pepper Pike OH, Woodmere OH, Hunting Valley OH, Solon OH, Mayfield OH, Moreland Hills OH, Orange OH and surrounding areas.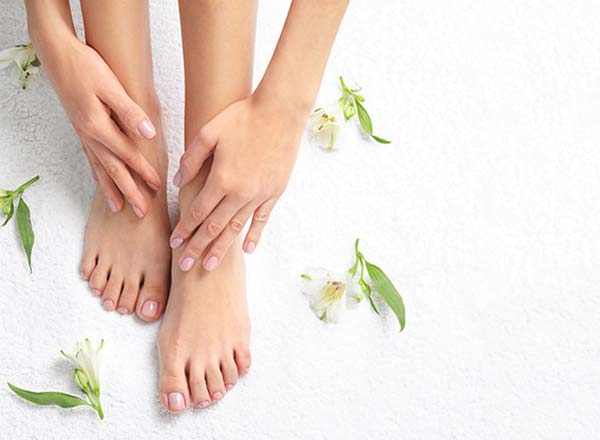 Additional Services You May Need