Fungal Toenails Treatment Specialist in Lyndhurst, OH
If you have toenail fungus, your nail will become thick and yellow. It can show white streaks and spots, as well. A mold, called dermatophyte will cause tinea unguium, which is the most common nail fungus. This fungus most often targets the toenails. Onychomycosis is another name used for toenail fungus. If you or someone you know is suffering from fungal toenail, come to Finesse Foot Care and talk to our podiatrist Dr. Danielle L. Shaper, DPM. For more information, contact us or schedule an appointment online. We are conveniently located at 5035 Mayfield Rd Lyndhurst, OH 44124.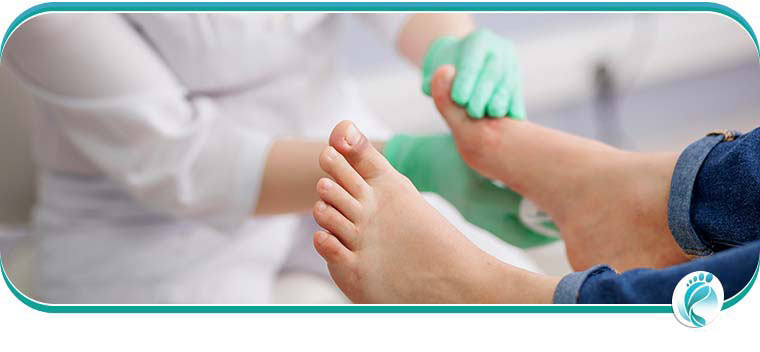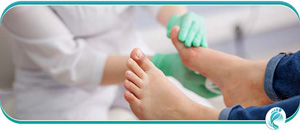 Table of Contents:
What is the most effective treatment for toenail fungus?
What is the fastest way to cure toenail fungus?
What is the main cause of toenail fungus?
What happens if you leave toenail fungus untreated?
What is the most effective treatment for toenail fungus?

Toenail fungus is difficult to treat. You need to treat it for several months in order to get rid of the fungus. And it can still come back. A dermatologist or a podiatrist can explain the options available for treating toenail fungus. If your case is mild and is causing no discomfort, no treatment may be necessary.

The most effective treatment for toenail fungus will depend on what symptoms you have and your situation. Your doctor will consider several factors to arrive at the best treatment plan. They can customize the right course of action for you.

Most often oral anti-fungal medications provide the best treatment potential. Combining oral medications with topical anti-fungal mediation can make the treatment more effective.
What is the fastest way to cure toenail fungus?

There are multiple treatments for toenail fungus. Some do work faster than others, however. The fastest method to get rid of toenail fungus is by laser treatment. Laser therapy will target the microorganisms under the nail and leave the center intact. With a few treatments, the infection can be effectively eliminated. This also allows your toenail to grow in a healthy fashion. Clear keratin will push out the old, damaged, and discolored areas.

Traditional treatments will normally take longer. Topical medications will need to be applied every day for as long as it takes to kill the infection. This can take months. Oral medications are more efficient than topical creams. These work faster because they work through the bloodstream to combat the fungus. Oral medications may take a few weeks to a few months to get rid of the fungus.
What is the main cause of toenail fungus?

Nail fungus can be caused by various fungi and the most common is called dermatophyte. Bacteria, yeast, and molds can also cause infections. The discoloration from bacterial infections is most often black or green.

Other fungal infections, such as athlete's foot can spread to the toenails. Toenail infections can also spread to the foot. You can also acquire the infection from contact with spaces where fungi thrive, like a gym shower, floor tile, or inside moist, dark shoes.

Factors that increase the risk of developing a toenail fungus are:

– Older age
– Shoes that make your feet sweat
– Having had athlete's foot
– Walking barefoot in public areas that are damp
– Having a minor nail or skin injury
– Skin conditions like psoriasis increase the risk
– Diabetes or other illnesses that cause blood flow problems
– A weakened immune system
What happens if you leave toenail fungus untreated?

If you have a severe case of toenail fungus it can be painful and can cause permanent damage to the nails. A fungus infection that is left untreated can lead to other serious infections in other parts of your body. If you have a weakened immune system because of medication, diabetes, or other conditions, serious infections are more likely.

If you have diabetes or other chronic health concerns, the toenail infection can spread to the skin. This can cause the skin to crack and allow bacteria in. This can cause cellulitis which will need to be treated with antibiotics. Extreme cases of cellulitis can be deadly.

Finesse Footcare of Lyndhurst, OH offers toenail fungus treatments that will work for you. If you have any questions about toenail fungus and the treatments we offer, please give us a call. We are happy to help. We serve patients from Lyndhurst OH, Chagrin Falls OH, Beachwood OH, Collinwood OH, Pepper Pike OH, Woodmere OH, Hunting Valley OH, and surrounding areas.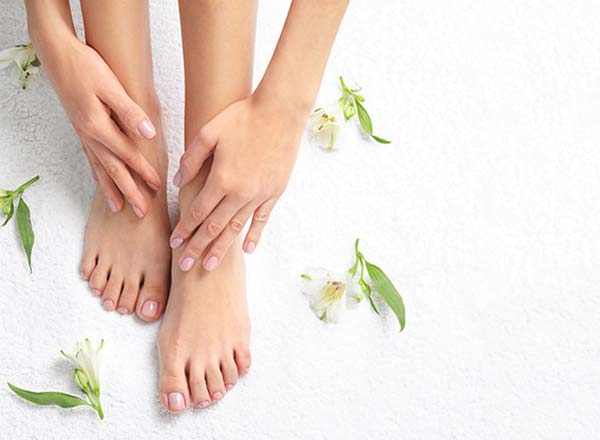 Additional Services You May Need