Sports Medicine Podiatrist in Lyndhurst, OH
Sports medicine podiatrists treat athletes and their injuries. Podiatric sports medicine physicians specialize in the evaluation and management of sports-related injuries as well as long-term foot health services such as helpful counseling. Dr. Danielle L. Shaper, DPM, our sports medicine podiatrist, can help you maintain an active way of life. If you're struggling with a foot or ankle injury as the result of a sports injury, visit us at Finesse Footcare. We understand the high-level care needed to get athletes and active individuals back on their feet safely and quickly. For more information, contact us or schedule an appointment online. We are conveniently located at 5035 Mayfield Rd Lyndhurst, OH 44124.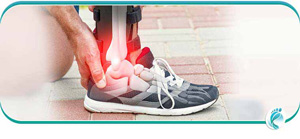 Table of Contents:
What Does a Sports Medicine Podiatrist Do?
When Should I Go to a Sports Medicine Podiatrist?
What Will a Sports Podiatrist Do on My First Visit?
While many foot and ankle problems stem from chronic medical conditions, they are also commonplace among athletes and other physically active people. Podiatrists, who specialize in providing medical care for issues affecting the foot, ankle, and lower leg, may branch into sports medicine to help active individuals address their specific athletic concerns.
What Does a Sports Medicine Podiatrist Do?

A doctor of sports podiatric medicine is a foot and ankle specialist that treats issues pertaining to the feet and their related structures that were acquired as the result of a sports/activity-related incident. Podiatrists are extremely knowledgeable and experienced in their field, being required to complete 4 years of undergraduate school, 4 years at a specialized podiatric medical school, and 3-4 years as a surgical resident.

Sports podiatrists will undergo additional training specifically related to this particular field, which allows them more specialized insight into sports-related injuries and conditions affecting the foot.

They use their abundance of knowledge and experience to thoroughly examine and assess the patient before formulating the best treatment option(s) to address their unique problems. This includes treatments that focus on strengthening the weakened/injured areas, efficient healing, and providing pain relief.

Sports podiatrists also provide athletes with preventive foot care advice, ensuring that they have the resources necessary to ensure good foot health moving forward. Athletes will often consult with a podiatrist early on, even if their feet and ankles are in good health, as being proactive is the best way for them to keep healthy and avoid an incident later on. By reviewing their lifestyle habits, including the types of activity they participate in and the type of footwear they use, they will make recommendations that are customized to the individual's unique situation.
When Should I Go to a Sports Medicine Podiatrist?

Sports injuries commonly result in foot trauma. If you've sustained a foot and/or ankle injury by participating in physical activity, then a sports podiatrist will likely be the first person you want to get into contact with.

Sports podiatrists are medical experts that diagnose and treat an abundance of sports-related injuries, such as heel spurs, foot and ankle sprains, foot fractures, foot arthritis, plantar fasciitis, and Achilles tendonitis. They can also treat non-sports related conditions that may get in the way of your physical performance, such as calluses, bunions, infections, ingrown toenails, blisters, warts, flat feet, hammertoes, and ligament pain.

A sports medicine podiatrist will ensure that you get the treatment that you need to resolve your condition/injury. This may include non-surgical treatments such as prescription medicine, cortisone injections, addressing fractures, rehabilitative services, and/or orthotics supports. In more severe cases, surgical treatments may also be recommended depending on the nature and severity of your condition.
What Will a Sports Podiatrist Do on My First Visit?

During your first visit to a sports podiatrist, you can expect to be sat down in a private environment with your attending specialist. They will proceed to ask you questions about your medical history, any medications that you're on, any current treatments you're participating in, or any surgeries you've had in the past.

Following this informational overview, they'll perform a comprehensive assessment of your foot health. This includes assessing how you stand and walk, checking the mobility and flexibility of your joints, and checking to see how your shoes and any other foot equipment that you may be using fits.

Depending on the nature of your condition, your sports podiatrist may begin treatment during your first visit or may ask you to come back at a later day. Treatment may include prescribing you orthotics, padding, physical therapy, giving you a prescription for medication, administering pain-relief shots, cryotherapy, addressing certain in-clinic issues (such as ingrown toenails), and/or going over more serious treatment options, such as surgery.

Your first visit is also an opportunity to ask any questions that you may have about your practitioner, treatment plan, and any other services.

If you're looking for an experienced, professional, and effective sports medicine podiatrist to help you get back on the road to recovery, contact us at Finesse Footcare. Our specialists would be happy to walk you through our comprehensive treatment options and/or help you get booked in for an appointment at your earliest convenience. Visit us at 5035 Mayfield Rd Lyndhurst, OH 44124. We serve patients from Lyndhurst OH, Chagrin Falls OH, Beachwood OH, Pepper Pike OH, Woodmere OH, Hunting Valley OH, Solon OH, Mayfield OH, Moreland Hills OH, Orange OH and surrounding areas.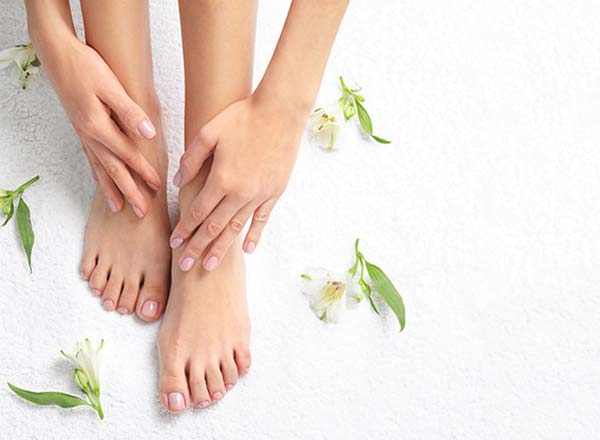 Additional Services You May Need