Poor Circulation Treatment in Lyndhurst, OH
Poor circulation in the feet occurs when the blood vessels that carry blood, oxygen, and nutrients to cells in the body close, stiffen, or constrict. Common symptoms of poor circulation include feeling numb or tingling, sharp pain, and muscular cramps. If you are having signs of poor circulation in your feet, contact our podiatrist Dr. Danielle L. Shaper, DPM to find out the best plan of treatment for you. For more information, contact us or schedule an appointment online. We are conveniently located at 5035 Mayfield Rd Lyndhurst, OH 44124.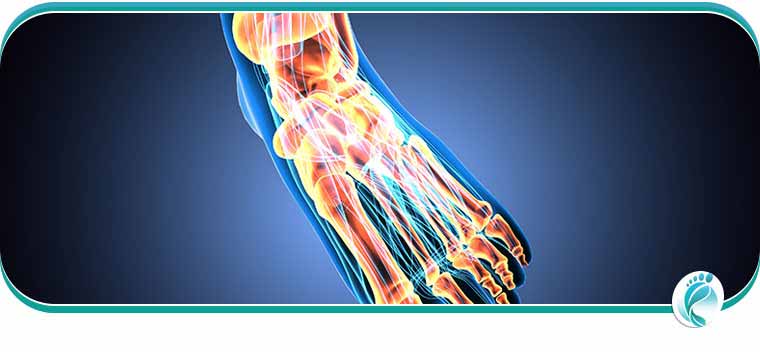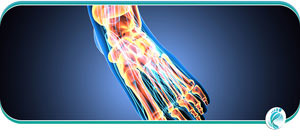 Research has indicated that if you have poor circulation in your feet, it may be indicative of other medical conditions. These may include diabetes, heart conditions, and obesity. It is defined as restricted blood flow to the lower extremities, and there are often noticeable symptoms that are associated with this condition. These can consist of numbness, tingling, and muscle cramps, in addition to pain and discomfort. Nerve damage can possibly be caused by poor circulation, in addition to varicose veins and blood clots. Patients may find relief when specific exercises are performed, and compression stockings are worn that are designed for painful, swollen legs. If you feel you have symptoms of this condition, it is advised that you consult with a podiatrist to learn about the best treatment options for you.
While poor circulation itself isn't a condition; it is a symptom of another underlying health condition you may have. If you have any concerns with poor circulation in your feet contact Danielle L. Shaper, DPM of Finesse Foot Care. Our doctor will treat your foot and ankle needs.
Poor Circulation in the Feet
Peripheral artery disease (PAD) can potentially lead to poor circulation in the lower extremities. PAD is a condition that causes the blood vessels and arteries to narrow. In a linked condition called atherosclerosis, the arteries stiffen up due to a buildup of plaque in the arteries and blood vessels. These two conditions can cause a decrease in the amount of blood that flows to your extremities, therefore resulting in pain.
Symptoms
Some of the most common symptoms of poor circulation are:
Numbness
Tingling
Throbbing or stinging pain in limbs
Pain
Muscle Cramps
Treatment for poor circulation often depends on the underlying condition that causes it. Methods for treatment may include insulin for diabetes, special exercise programs, surgery for varicose veins, or compression socks for swollen legs.
As always, see a podiatrist as he or she will assist in finding a regimen that suits you. A podiatrist can also prescribe you any needed medication.
If you have any questions, please feel free to contact our office located in Lyndhurst, OH. We offer the newest diagnostic and treatment technologies for all your foot care needs.
Causes, Symptoms, and Treatment of Poor Blood Circulation in the Feet
Poor blood circulation in the feet and legs is often caused by peripheral artery disease (PAD), which is usually the result of a buildup of plaque in the arteries. Plaque buildup, or atherosclerosis, can be the result of excess calcium and cholesterol in the bloodstream. This restricts how much blood can flow through arteries. Reduced blood flow to a certain area of the body severely limits the amount of oxygen and nutrients that part of the body receives. This leads to degeneration in the muscles and other tissues. Sometimes, poor blood circulation in the feet and legs can be caused by other conditions, such as the damaging or inflammation of blood vessels, known as vasculitis.
The lack of oxygen and nutrients caused by poor blood circulation can restrict muscle growth and development, as well as cause muscle pain and cramps, weakness, and stiffness. Other common symptoms include numbness in the legs and feet, skin discoloration in the affected limbs, slower nail and hair growth, and erectile dysfunction in men. In more severe cases of PAD, pain can be present even when a person isn't exercising, and may range from mildly uncomfortable to completely debilitating.
Poor blood circulation in the feet and legs is more common in those who are overweight or obese, have diabetes, high blood pressure, high cholesterol, who smoke, or who have a family history of PAD or related conditions such as a heart attack, stroke, etc. Diabetes and smoking place a person at greatest risk for developing poor blood circulation, although advanced age, over 50, can also increase risk.
If you are experiencing poor blood circulation in the feet and legs caused by PAD, it is important to make changes to your lifestyle in order to reduce your risk of experiencing a heart attack or stroke caused by this condition. If you smoke, quit completely. This will increase the amount of oxygen in your bloodstream. Exercising and reducing the saturated fats in your diet. Saturated fats come from fatty meats, fried foods, whole milk, etc., can make a difference in improving blood circulation in feet. It is also important to avoid developing influenza and to carefully control your blood sugar if you have diabetes.
Your doctor may recommend combining lifestyle changes with a prescription medication regimen to improve blood circulation. The most commonly-used medications for PAD are called statins and work by blocking the amount of enzymes in your body that produce cholesterol. They are known by the brand names Zocor, Lipitor, Crestor, and others.