How to Choose Between Podiatric vs. Orthopedic Surgeon Questions and Answers
Both Podiatrists and Orthopedic surgeons treat disorders of the foot and ankle. Consider your problem while deciding who to see for medical care. Consult a podiatrist for foot and ankle issues and an orthopedic surgeon for more extensive problems. To ensure that you get the most appropriate treatment, make your decision based on the nature of your condition. If you are looking for specialized care, visit Dr. Danielle L. Shaper, DPM, and the team at Finesse Footcare. For more information, contact us or schedule an appointment online. We are conveniently located at 5035 Mayfield Rd Lyndhurst, OH 44124.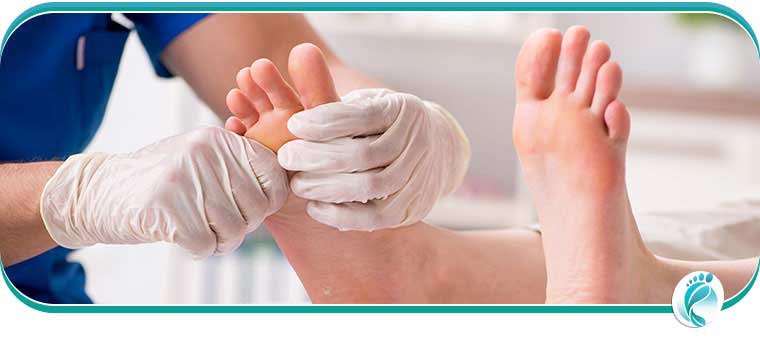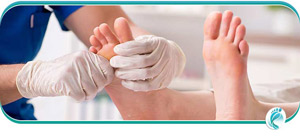 Table of Contents:
Is it better so see a podiatrist or an orthopedist?
How do I choose an orthopedic surgeon?
What conditions can Podiatrists treat?
If you are suffering from a foot condition, whether it be an injury, a long-term problem that has become hard to bear or a sudden occurrence that's impacting your mobility, it is in your best interests to have those issues professionally treated. What medical professional is the correct choice to deal with your concerns? Many will first approach their primary care physicians or a doctor at a walk-in clinic to manage the issue, which may get you a referral to a specialist depending on the severity of the problem. Others will head directly to a specialist, often choosing between a podiatrist or an Orthopedic Surgeon when deciding which professional can best serve their needs.
Is it better so see a podiatrist or an orthopedist?

Podiatrists are specialists in foot care and can help diagnose your foot afflictions. While they are highly trained and educated, Podiatry is its own area of medicine that is entirely focused on the foot and thus podiatrists are only qualified to assist with foot and foot related issues. Orthopedic Surgeons treat disorders of the musculoskeletal system and begin their training and education with a more generalized approach that covers the whole body, meaning that if the issue stems from the knees or hips, it is best resolved by an Orthopedic Surgeon. While there is a great deal of crossover in the two disciplines and they receive much of the same training, there are some key differences that should be considered when deciding which specialist to see for your problem. All Orthopedists are surgeons but may not be foot specialists. As well, all Podiatrists are foot specialists but they are not all surgeons. If you do not need surgery, or want to avoid a surgical option, a Podiatrist would be the best initial contact for your foot problems. But in the end, it all comes down to symptoms and treatment requirements.
How do I choose an orthopedic surgeon?

First and foremost, you should limit your search to Orthopedic Surgeons who specialize in Foot and Ankle Disorders. Orthopedic Surgeons can and often do have more than one speciality so make sure that Foot and Ankle is one of them. If they do not list foot and ankle surgery as one of their specialties it is likely that the Orthopedic Surgeon is a generalist and while they may be able to help you with your problem, they are more likely to be focused on hips, knees, and shoulders.

Other factors in choosing the right Orthopedic Surgeon for your needs include getting referrals from other medical professionals you trust, reading patient reviews and knowing what treatment your insurance will cover.
What conditions can Podiatrists treat?

Podiatrists treat all manner of foot conditions in all manner of patients. These ailments include such things as Fractures, Sprains, Heal Pain, Arthritis, Diabetes, Growing Pains and Morton's Neuroma. Unlike Orthopedic Surgeons, Podiatrists can also treat surface conditions on the foot such as cracked heels, wart like growths, toenail discoloration, bunions, and hammertoes. Some Podiatrists are able to perform surgery and are certified by the American Board of Foot and Ankle Surgery, they possess expertise on both general foot health and surgical techniques for foot ailments.

If you are suffering from foot pain and live in the Lyndhurst, Ohio area, feel free to contact us at Finesse Footcare to book a consultation. Dr. Danielle L. Shaper is a fully certified podiatrist and foot surgeon with a passion for ensuring that patients can work through their injuries and ailments both physically and emotionally. So please contact us so we can get you back to your day to day life as soon as possible. We serve patients from Lyndhurst OH, Chagrin Falls OH, Beachwood OH, Pepper Pike OH, Woodmere OH, Hunting Valley OH, Solon OH, Mayfield OH, Moreland Hills OH, Orange OH and surrounding areas.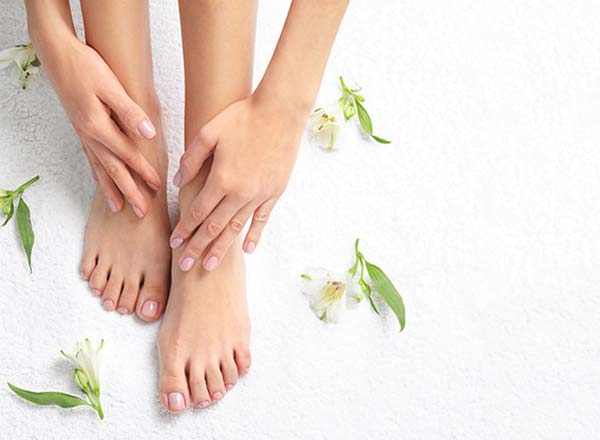 Additional Services You May Need