Orthotics Specialist in Lyndhurst, OH
Orthotics are shoe inserts that are designed to support the feet and improve foot posture. Orthotics may be recommended by a podiatrist to people who have persistent foot or leg disorders that interfere with the health and function of their feet. If you are in search of orthotics, come to Finesse Foot Care today. Dr. Danielle L. Shaper, DPM examines your foot condition and ensures that your orthotic tailors to your needs. For more information, contact us or schedule an appointment online. We are conveniently located at 5035 Mayfield Rd Lyndhurst, OH 44124.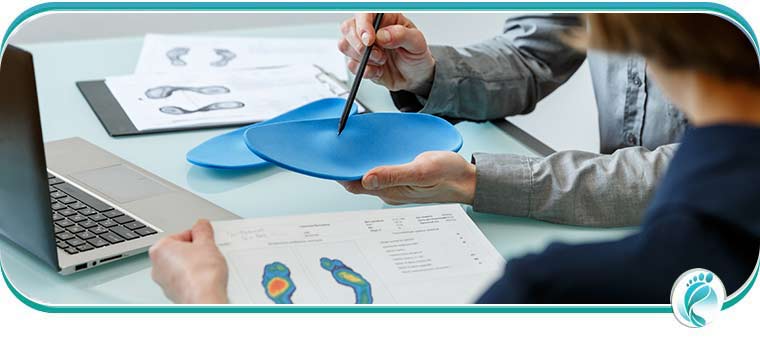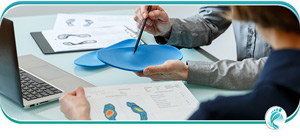 Table of Contents:
What do orthotics do?
What are the 3 types of orthotics?
How much do orthotics cost?
How do I know if I need orthotics?
An orthotic is an insert that goes inside the shoe and is designed to reduce abnormal foot movement while helping to realign the foot. It is designed specifically for you and your needs. This can help restore balance and help eliminate foot pain. It can also be designed to help with other types of pain related to standing and walking.
What do orthotics do?

Some people think that inserts for their shoes are a type of orthotic. While they can perform similar functions, they aren't the same. They do provide support and cushioning and can provide arch support or extra cushioning for your heels and around your toes. Basically, inserts will make shoes feel more comfortable, but they are not made to correct foot problems.

Orthotics, on the other hand, are prescription medical devices that you put in your shoe to correct problems with your feet. They do more than just cushion or support, they also address issues in how you walk, run and even stand. They can also be helpful with pain in the feet that may be caused by medical conditions, like diabetes, bursitis, arthritis, or plantar fasciitis. They can even help you avoid needing surgery to fix flat feet.
What are the 3 types of orthotics?

Orthotics are special inserts for shoes that are designed to address a variety of foot-related issues. They can be used to reduce pain in the feet, lower back, and knees. There are three types of orthotics that are the most common. These are known as soft, semi-rigid, and rigid. Soft orthotics are designed to give extra cushioning while the foot is on the ground. Semi-rigid orthotics are designed to provide cushioning and stability and are often used for flat feet. Rigid orthotics are designed to improve stability and prevent those movements that are causing pain. Patients who think that orthotics could be a benefit to them should call or visit a podiatrist like Finesse Foot Care in Lyndhurst, OH.
How much do orthotics cost?

Inserts and orthotics differ in what they do and what they cost. Inserts are generally meant to help add comfort to your shoes or help with basic issues while walking. They can add cushions to your shoe for comfort or be basic arch support to make walking more comfortable. Inserts can be purchased at pharmacies and grocery stores and can cost up to $30.

There are some risks involved with over-the-counter inserts. The biggest concern is that while they can provide comfort, they may not actually do anything for your actual condition. If you aren't addressing the cause, it can make the issue worse.

Orthotics are more expensive and can cost up to $1500. The reason for the cost is due to the fact that they are designed specifically for you and your exact needs.
How do I know if I need orthotics?

There are a few ways that you can use to determine if you require orthotics. The most common reason is when you are dealing with pain. This can seem obvious, however, it isn't just pain in the feet that orthotics can address. If your pain is coming from your lower back, hips, knees, or feet, orthotics may be needed to address that. If you are feeling pain in those areas, make an appointment with a podiatrist to see what treatment is available.

If the way that you walk is a bit abnormal, orthotics may be what you need to get your step a little more inline. Orthotics can help with correcting pelvic asymmetry. A podiatrist can identify if you walk on the parts of your feet in a way that causes other parts of the body to try and compensate, causing pain in other parts of your body.

Your shoes can be an indicator that you may need orthotics. The wear on your shoe will indicate whether you put your foot squarely on the ground or if there is a kind of roll, inward or outward. If you find that you go through shoes more frequently than most, then there may be an issue that needs to be addressed.
This one may seem obvious, but if you are on your feet a lot for work or pleasure, you may need orthotics to prevent foot pain. Having the right shoes and orthotics can prevent problems from developing in the future.

Dr. Danielle L. Shaper DPM at Finesse Foot Care can help identify the issues you may be having with your feet. Please feel free to call and get more information on how you improve your feet and your walk. We serve patients from Lyndhurst OH, Chagrin Falls OH, Beachwood OH, Pepper Pike OH, Woodmere OH, Hunting Valley OH, Solon OH, Mayfield OH, Moreland Hills OH, Orange OH and surrounding areas.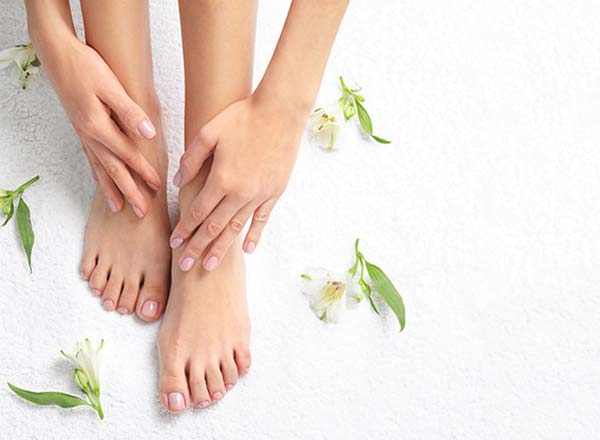 Additional Services You May Need