Foot Therapy in Lyndhurst, OH
Our most neglected body part is our feet and sometimes they need your attention the most. You can take care of your feet with our therapy that will help you get relaxed. Give your feet the care that they deserve with our therapy! Dr. Danielle L. Shaper, DPM, at Finesse Footcare offers foot therapy. For more information, contact us or schedule an appointment online. We are conveniently located at 5035 Mayfield Rd Lyndhurst, OH 44124.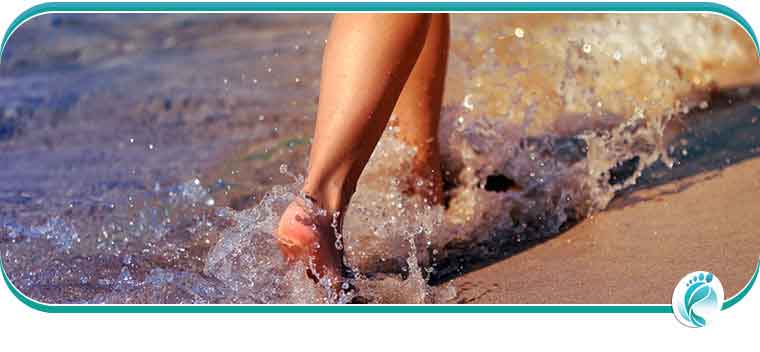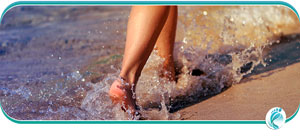 Table of Contents:
Most Common Injuries
What to Do When Injured
Foot Therapy for Sports Injuries
Achilles Tendinitis
Plantar Fasciitis
Stress Fractures
Ankle Sprain
Many patients enjoy a specific type of foot therapy which is known as a massage. Research has indicated that massaging the feet may help to relax the body. An effective way to begin a foot massage is to perform warm up twists. This consists of placing the hands on both sides of the feet, and gently twisting back and forth. The bottom of the foot can feel better when arch rubs are performed. Flexibility may be improved with toe bends, in addition to spreading the toes, and squeezing the heel. If you would like additional information about the benefits of foot massages, please consult with a podiatrist.
Foot therapy is often necessary for those recovering from either foot deformities or foot injuries. If you have concerns regarding therapy, Danielle L. Shaper, DPM of Finesse Foot Care. Our doctor can provide the care you need to keep you pain-free and on your feet.
Most Common Injuries
People who are active or athletes are prone to a variety of injuries. Therefore, it is often important to take part in physical therapy in order to quickly get back on the right track.
What to Do When Injured
Physical Therapy – This specialized treatment will focus on the affected area, speeding up recovery and the overall healing process. It is a proven method that has helped millions of people return from any injury.
During physical therapy you will undergo regimented training to get back into full form. Training is often very difficult, especially at first when the foot feels weak. Physical therapy often involves:
Basic stretching and twisting exercises – getting the feet's mobility and flexibility up.
Massaging – the therapist will massage the injured area in order to activate the muscles and relax them.
Strengthening Exercises – this allows the muscles in the affected area to regain their full strength, a vital step towards full recovery.
If you have any questions please feel free to contact our office located in Lyndhurst, OH. We offer the newest diagnostic tools and technology to treat your foot and ankle needs.
Foot Therapy for Sports Injuries
Athletes are used to engaging in high-intensity workouts. Consequently, athletes are at an increased risk for enduring foot or ankle injuries. The most common way to treat these types of injuries is the RICE method (Rest, Ice, Compression, and Elevation). However, braces and casts may be required in some cases. If you are suffering from any of these injuries, it is best that you seek help from your podiatrist right away.
Achilles Tendinitis
Achilles tendinitis is a type of overuse injury of the Achilles tendon, which is the tendon connecting the calf muscles to the heel. This type of injury commonly occurs in runners who increase the intensity of their workouts. Symptoms for this condition start off as a mild ache in the back leg or above the heel. Some people experience tenderness around the area in the morning, however this feeling tends to improve over time. If you suspect you have Achilles tendinitis, you doctor may order an x-ray to show whether your Achilles tendon has calcified. Common treatment options for this condition include rest, ice, exercise, and non-steroidal anti-inflammatory medication.
Plantar Fasciitis
Plantar Fasciitis is a condition that is commonly found in women. It is a painful condition that occurs when the bands of tissue that connect the heel to the toes become inflamed. Symptoms for plantar fasciitis are heel pain that worsens in the morning and improves throughout the day with activity. Your podiatrist will diagnose plantar fasciitis by checking for tender areas on your foot. In rare cases, an x-ray may be required for a more thorough examination. There are various treatment options that may be used to help someone with this ailment. Depending on the specific case, some of these options include: physical therapy, shockwave therapy, and in rare cases, surgery.
Stress Fractures
Stress fractures are tiny cracks in the bone that occur due to repetitive force. These fractures are typically the result of overuse injuries such as repeatedly running and jumping. Symptoms of a stress fracture include pain when exercising, tenderness, and mild swelling. To diagnose a stress fracture, your doctor will likely ask you a series of questions about your overall health and the activities you are involved in. Next, an x-ray will likely be performed to check for the fracture. In some cases, fractures don't appear on x-rays until weeks afterward. In these cases, an MRI or a bone scan may be required. Typical stress fractures may be treated by resting the area and taking a break from highly intense activities.
Ankle Sprain
Ankle sprains occur when the ligaments that support the ankle are stretched far beyond their limits. These injuries occur when you roll, twist, or turn your ankle in an awkward way. Ligaments are essential in helping us move around because they are responsible for stabilizing the joints. Usually, sprained ankles occur due to ligaments on the outer part of the ankle becoming stretched. Symptoms of ankle sprains are swelling, bruising, instability of the ankle, and restricted range of motion. Normally, when people sprain their ankle, they will hear a popping sound during the injury. Depending on the severity, ankle sprains are graded based on how much damage has occurred to the ligaments. Grade 1 is mild, grade 2 is moderate, and grade 3 is severe.