Morton's Neuroma Treatment in Lyndhurst, OH
Morton's neuroma is a medical condition that involves a swelling of the tissue surrounding the digital nerve that leads to the toes. Morton's neuroma symptoms include burning pain in the foot, the sensation of a lump inside your foot, and pain between the third and fourth toes. If you are diagnosed with Morton's neuroma, then you can visit Finesse Foot Care, as Dr. Danielle L. Shaper, DPM offers treatment for this painful foot condition. For more information, contact us or schedule an appointment online. We are conveniently located at 5035 Mayfield Rd Lyndhurst, OH 44124.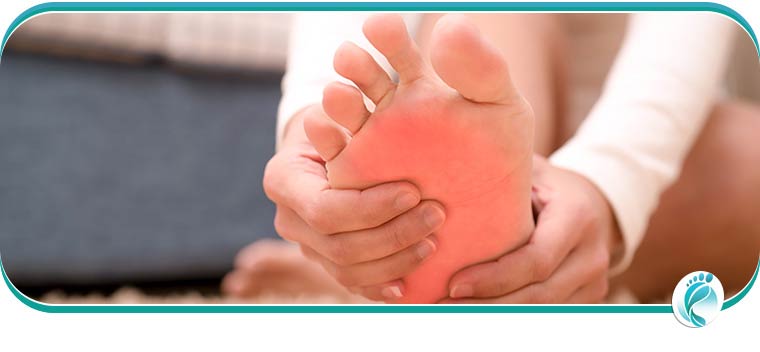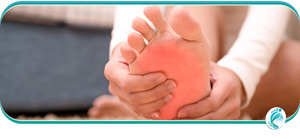 Table of Contents:
Morton's Neuroma
What Increases the Chances of Having Morton's Neuroma?
What is Morton's Neuroma?
Morton's neuroma is a foot condition that involves the feet developing the sensation of numbness, or a lack of feeling. Those who frequently wear high heels run the risk of pushing the toe bones against the nerve, increasing their chances of developing Morton's neuroma. Because high heels are often tightly fitted, the circulation of blood flow that the feet require may be lessened due to the popular footwear. Those with Morton's neuroma often report having foot pain, and feel as if there is a pebble in their shoe while walking, along with a stinging sensation. It is advised to vary the amount of times you wear high heels throughout the week to lessen your chances of developing this condition. For a proper diagnosis and advised treatment plan, we recommend that you consult with a podiatrist for professional care.
Morton's neuroma is a very uncomfortable condition to live with. If you think you have Morton's neuroma, contact Danielle L. Shaper, DPM of Finesse Foot Care. Our doctor will attend to all of your foot and ankle needs and answer any of your related questions.
Morton's Neuroma

Morton's neuroma is a painful foot condition that commonly affects the areas between the second and third or third and fourth toe, although other areas of the foot are also susceptible. Morton's neuroma is caused by an inflamed nerve in the foot that is being squeezed and aggravated by surrounding bones.
What Increases the Chances of Having Morton's Neuroma?

– Ill-fitting high heels or shoes that add pressure to the toe or foot
– Jogging, running or any sport that involves constant impact to the foot
– Flat feet, bunions, and any other foot deformities

Morton's neuroma is a very treatable condition. Orthotics and shoe inserts can often be used to alleviate the pain on the forefront of the feet. In more severe cases, corticosteroids can also be prescribed. In order to figure out the best treatment for your neuroma, it's recommended to seek the care of a podiatrist who can diagnose your condition and provide different treatment options.

If you have any questions, please feel free to contact our office located in Lyndhurst, OH. We offer the newest diagnostic and treatment technologies for all your foot care needs.
What is Morton's Neuroma?

Morton's neuroma, (also referred to as Morton's metatarsalgia, Morton's neuralgia, plantar neuroma or intermetatarsal neuroma) is a condition that is caused when the tissue around one of the nerves between your toes begins to thicken. This thickening can result in pain in the ball of the foot. Fortunately, the condition itself is not cancerous.

Morton's neuroma affects women more often than men with a ratio of 4:1. It tends to target women between the age of 50 and 60, but it can occur in people of all ages. There are some risk factors that may put you at a slightly higher risk of developing the condition. People who often wear narrow or high-heeled shoes are often found to be linked to Morton's neuroma. Additionally, activities such as running or jogging can put an enormous amount of pressure on the ligament and cause the nerve to thicken.

There usually aren't any outward symptoms of this condition. A person who has Morton's neuroma may feel as if they are standing on a pebble in their shoe. They may also feel a tingling or numbness in the toes as well as a burning pain in the ball of their foot that may radiate to their toes.

In order to properly diagnose you, the doctor will press on your foot to feel for a mass or tender spot. He may also do a series of tests such as x-rays, an ultrasound, or an MRI. X-rays are usually done to rule out any other causes for your foot pain such as a stress fracture. Ultrasounds are used to reveal soft tissue abnormalities that may exist, such as neuromas. Your podiatrist may want to use an MRI in order to visualize your soft tissues.

There are three main options for treatment of Morton's neuroma: Injections, decompression surgery, and removal of the nerve. Injections of steroids into the painful area have been proven to help those with Morton's neuroma. Decompression surgery has been shown to relieve pressure on the affected nerve by cutting nearby structures such as the ligaments in the foot. Another treatment option would be to surgically remove the growth to provide pain relief.

If you suspect that you have Morton's neuroma you should make an appointment with your podiatrist right away. You shouldn't ignore any foot pain that lasts longer than a few days, especially if the pain does not improve. We serve patients from Lyndhurst OH, Chagrin Falls OH, Beachwood OH, Pepper Pike OH, Woodmere OH, Hunting Valley OH, Solon OH, Mayfield OH, Moreland Hills OH, Orange OH and surrounding areas.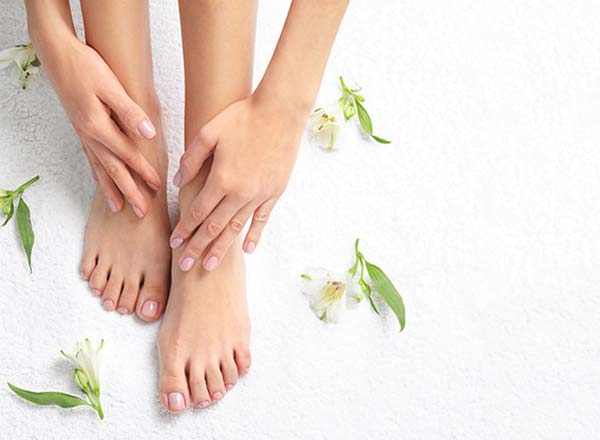 Additional Services You May Need