4 Questions to Ask a Foot Doctor in Lyndhurst OH
The feet play a vital role in sustaining mobility. Foot specialists can treat improper walking patterns and other disorders like shin splints, arthritis, hammer toes, and pinched nerves (neuromas). If you have foot pain, ankle problems, or lower limb concerns, it is essential that you see a podiatrist at Finesse Foot Care.

Dr. Danielle L.

Shaper, DPM

specializes in a variety of foot problems. For more information, contact us or schedule an appointment online. We are conveniently located at 5035 Mayfield Rd, Lyndhurst, OH 44124.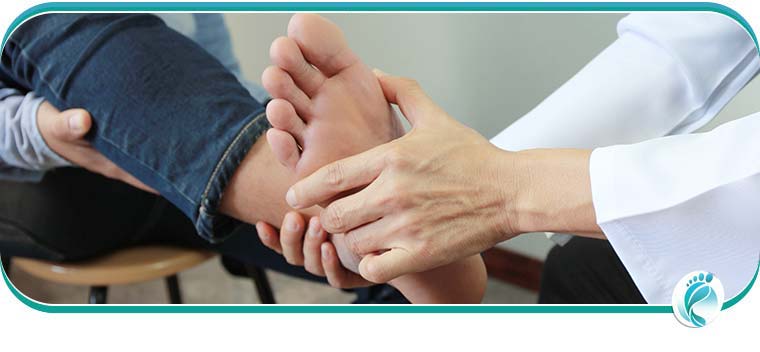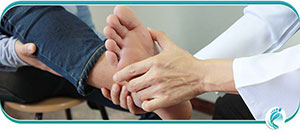 Table of Contents:
What is a foot doctor called?
What type of doctor treats heel spurs?
How can you tell the difference between plantar fasciitis and a heel spur?
Is it better to see a podiatrist or orthopedist for plantar fasciitis?
Finesse Footcare is a podiatry clinic located in Lyndhurst, OH offering services including comprehensive foot examinations, heel pain treatments, custom orthotics, diabetic foot care, radial shockwave therapy, and more. Dr. Danielle Shaper and her team of medical staff are experts in all foot-related conditions. If you're unfamiliar with podiatry, you may be filled with many questions. That's why we're here to answer 4 common questions our patients ask us about foot doctors in Lyndhurst, OH!
What is a foot doctor called?

A foot doctor is also called a podiatrist. Podiatrists have extensive knowledge on the anatomy of the foot, conditions, injuries, and care. Their main focus is assessing, diagnosing, and treating feet of all ages. Within the specialty of podiatry, there are numerous subspecialties including orthopedics, sports medicine, oncopodiatry, forensic podiatry, general podiatry, and diabetology.

The highly trained medical professionals at Finesse Footcare have over a decade of experience in general podiatry and foot surgery. If you're experiencing any symptoms of foot pain, swelling, redness, tenderness, numbness, bruising, deformities, open wounds, or difficulty bearing weight, schedule an appointment with a podiatrist as soon as you possibly can.
What type of doctor treats heel spurs?

Heel spurs are a common foot condition caused by a build-up of calcium deposits in the heel. Heel spurs can be painful or painless depending on the severity and size of the spur. They typically develop because of running on hard surfaces, poorly fitted shoes, obesity, walking abnormalities, high arches, diabetes, and age. Nonsurgical treatments of heel spurs include:

– Physical therapy
– Stretching exercises
– Shoe inserts
– Orthotic devices
– Night splints
– Orthopedic shoes
– Taping
– Strapping
– Anti-inflammatory medications
– Painkillers
– Cortisone injections

Heel spurs can almost always be managed with nonsurgical treatments. In severe cases, your foot surgeon can remove the spur using special surgical techniques. To prevent heel spurs from developing, wear well-fitted shoes and avoid overtraining.
How can you tell the difference between plantar fasciitis and a heel spur?

Plantar fasciitis and heel spur both cause similar pain sensations. Heel spurs are calcium deposits in the heel that are located along the plantar fascia whereas plantar fasciitis is an inflammation of the plantar fascia.

Heel Spurs
Signs of a heel spur that requires medical attention from a podiatrist include:

– Sharp pains
– Dull aches
– Inflammation
– Warmth
– Visible bone protrusion
– Tenderness
– Difficulty bearing weight
– Pain in the morning

Plantar Fasciitis
Signs of plantar fasciitis that require medical attention from a podiatrist include:

– Heel pain
– Increased pain after physical activity
– Swelling
– Pain in the arch
– Tight Achilles tendon
– Persistent pain
– Pain after standing for too long

Whether you're suffering from heel pain caused by plantar fasciitis or heel pain caused by heel spurs, you should go to a podiatrist for the proper treatment. Podiatrists are incredible at making sure your feet are healthy enough to take you wherever you want to go!
Is it better to see a podiatrist or orthopedist for plantar fasciitis?

We recommend you seek care from a podiatrist for plantar fasciitis. Injuries, conditions, and pain caused by foot and ankle-related conditions should be treated by foot specialists. Orthopedics, on the other hand, should treat symptoms that affect other parts of your musculoskeletal system. Orthopedics are better doctors for stress fractures, dislocations, broken bones, and muscle strains.

Finesse Footcare is excitedly welcoming new patients for foot injuries and conditions in Lyndhurst OH. Dr. Danielle Shaper can treat heel pain caused by heel spurs, plantar fasciitis, and other foot-related health concerns. We deeply value the importance of having healthy feet to live a happy life. Having healthy feet can improve your work performance, allow you to engage in physical activity, and improve your overall mental and physical health. If you have any additional questions about foot doctors and foot care in Lyndhurst OH, make sure to schedule an appointment with our foot specialist! We serve patients from Lyndhurst OH, Chagrin Falls OH, Beachwood OH, Pepper Pike OH, Woodmere OH, Hunting Valley OH, Solon OH, Mayfield OH, Moreland Hills OH, Orange OH and surrounding areas.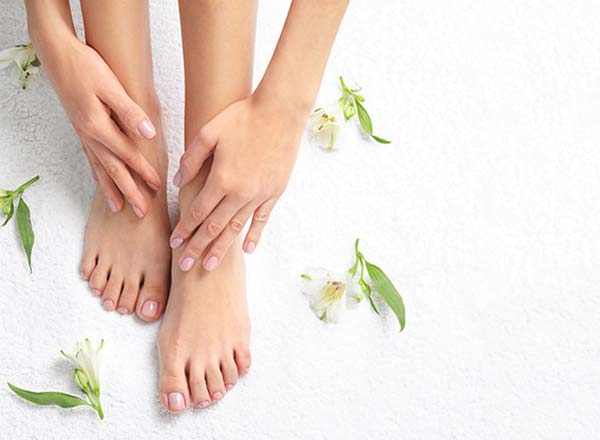 Additional Services You May Need