Foot Clinic in Lyndhurst, OH
Finesse Foot Care offers services to people with minor, moderate, and severe foot issues, and to those who want to maintain their foot health. Many foot and ankle diseases include soreness, dull aches, acute pains, stinging or burning sensations, and other symptoms. Consider visiting a foot clinic where Dr. Danielle L. Shaper, DPM and team can provide professional care for your foot and ankle problems. For more information, contact us or schedule an appointment online. We are conveniently located at 5035 Mayfield Rd Lyndhurst, OH 44124.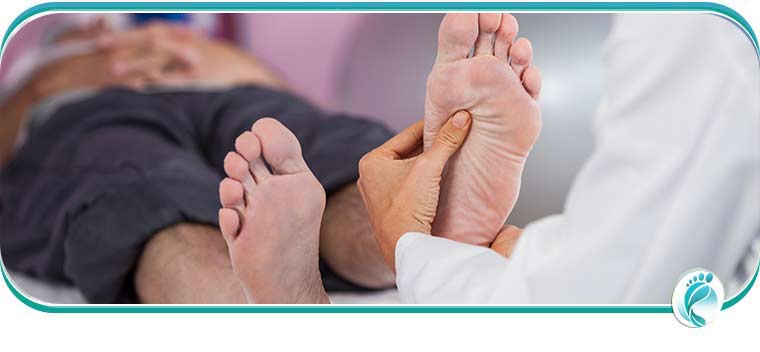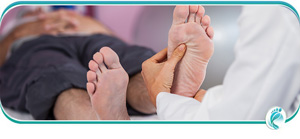 Table of Contents:
What is the difference between a foot specialist and a podiatrist?
When should I see a podiatrist?
What services are provided at a foot clinic?
Do you need a referral to a foot doctor?
Good foot care is very important for people who have diabetes, are physically active, or are dealing with other issues affecting the feet. Taking care of your feet will help you to maintain a more pain-free life that can keep it more vigorous and enjoyable. Dr. Danielle L. Shaper, DPM, and the rest of the staff at Finesse Foot Care can help in keeping you moving. Please call us to find out more.
What is the difference between a foot specialist and a podiatrist?

A foot doctor was called a chiropodist until the 1960s in the U.S. It is a term that is still used in the U.K. A foot specialist is now called a doctor of podiatry medicine. These doctors can fall into two categories, a podiatrist or an orthopedic foot and ankle specialist. Many podiatrists are not trained to do surgery. Podiatrists are in high demand today as the population gets older.
When should I see a podiatrist?

The foot consists of up to 26 bones. This makes it a quite complex part of the body. It also has a high number of joints, ligaments, tendons, and muscles. All of these parts of your feet come together to support your weight and help you to stand and to run.

Foot pain can severely limit your movement and even impact your physical health. There are also medical conditions that damage your feet when not treated properly. A podiatrist will know your foot like no other doctor.

If you are experiencing foot pain or injury, it is a good time to see a podiatrist. Urgency will be required if you have any of the following symptoms for more than one or two days: swelling, severe pain, numbness or tingling, infection, or open sores or wounds. If you are not able to put weight on your foot or have become unable to walk, call a podiatrist or family doctor immediately.

There are other foot conditions where it would be beneficial to see a podiatrist. Since they specialize in the foot and ankle, their skillset and knowledge can help them identify and treat problems more quickly than other doctors may be able to do. Medical conditions like nail infections and other infections may require special attention from a podiatrist.

If you have arthritis or gout, these can cause a great deal of pain in your feet and toes. A podiatrist can help treat these issues.

Flat feet may require orthotics. Orthotics can have a very positive impact on the pain that can be associated with it. A podiatrist may be able to get you the right orthotic that may even prevent needing surgery to correct this problem.

Diabetes brings with it a host of problems and might cause nerve damage in the feet. It may cause pain or numbness and ulcers on your feet and legs. If you are having foot issues brought on by diabetes, you will need to see a podiatrist or other specialist.

Ankle and knee issues may require the help of a podiatrist. Ankle and knee problems may actually be caused by a problem with the foot and a podiatrist can help to identify this.
What services are provided at a foot clinic?

There is a very long list of issues and concerns that can affect the feet. Because of this, the list of services can be very long, including care for sprained ankles, pain in various parts of the feet, such as the heel, pain caused by gout or arthritis, bunions, or plantar warts. If you are having problems with toenails, such as fungus, ingrown toenails, or nail disorders, treatment is provided. If you are very active, and are having issues or want to prevent them, a podiatrist can provide the series you need to maintain good foot health.
Do you need a referral to a foot doctor?

You do not need a referral to see a foot doctor. You can simply contact a podiatrist's office and make an appointment. There are times, or with certain issues that your primary care physician may refer you to a foot doctor. They will do this when the care you need is more specialized than what they can provide. We serve patients from Lyndhurst OH, Chagrin Falls OH, Beachwood OH, Pepper Pike OH, Woodmere OH, Hunting Valley OH, Solon OH, Mayfield OH, Moreland Hills OH, Orange OH and surrounding areas.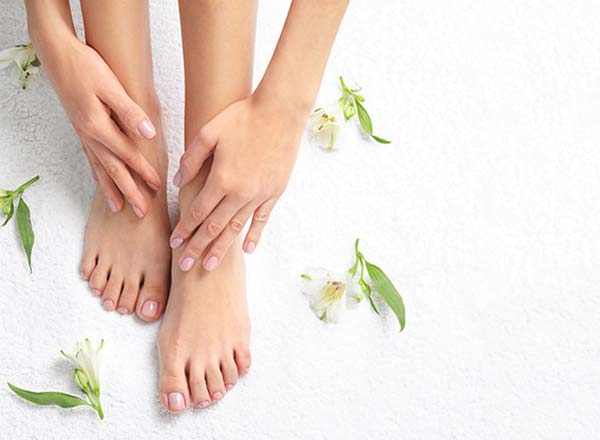 Additional Services You May Need