Finesse Foot Care Now Offers the Breakthrough Lunula Laser for the Treatment of Toenail and Fingernail Fungus
The Lunula Laser is an innovative low-level cold laser therapy that gives new hope to those struggling with fungal nail infections. It is a quick and easy procedure that can help you transform your discolored and deformed nails into clearer, healthier-looking nails. At Finesse Foot Care our podiatrist, Dr. Danielle L. Shaper, DPM, now provides the revolutionary Lunula Laser for the treatment of onychomycosis, also known as fungal toenails. For more information, contact us or schedule an appointment online. We are conveniently located at 5035 Mayfield Rd Lyndhurst, OH 44124.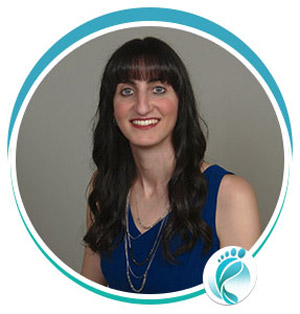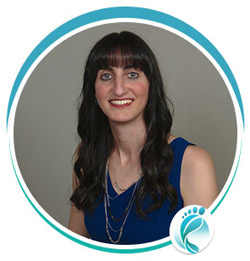 With the temps hovering their highest all year, it's officially flip-flop season. But if you suffer from toenail and fingernail fungus carefree things like sandals, pedicures and barefoot walks on the beach are so not happening.
Luckily, Dr. Danielle L. Shaper, founder of Finesse Footcare in Lyndhurst, is one of a handful of podiatrists in Ohio to introduce a new breakthrough laser—the Lunula—to address toenail fungus and that has folks around town kicking off their shoes and loving it.
"I wanted to work with this laser as soon as I found out about the promising science behind it," says Dr. Shaper. "Toenail fungus is tough to treat. This FDA-cleared laser is the only one on the market that's non-thermal and touchless."
Painless Treatment, Dramatic Results
"I've been dealing with fungus on my left big toe for the past 25 years and never found anything that helped," says 60-something Barbara G. from Shaker Heights, who notes she found out about the Lunula laser in Mimi Magazine.
"I tried topical creams and pills. With the pills, I had to have my liver function checked periodically, which was a little scary. An option at one point was to remove the toenail, but that seemed too drastic."
She says the nail was discolored and thick, rubbing against the top of her shoe, which became painful. It also drastically limited the kind of shoes she could wear.
"The treatment was painless. I felt nothing," she says. "I just slid my foot into the machine and two colors of lights crossed over my toe for 12 minutes. This was a wonderful experience all around. Dr. Shaper was such a sweetheart to me and so was her receptionist, Nicole. You can tell they love spending time with patients."
After her first of four treatments, Barbara noticed improvement. Now there's healthy pink skin underlying the nail bed and the nail thickness is decreasing.
"It's been too embarrassing to get a pedicure in the past, but now I'm going to go out and get one," she adds.
A 40-something gentleman from Shaker Heights who had the Lunula treatment says he'd already been to a few dermatologists who had recommended creams, then oral medications.
"Within the course of 18 months, the fungus had spread from one toe to all of them on my left foot. It was unsightly and super noticeable," he says. "As soon as I was on the oral medication combined with the laser, it cleared up quickly. After a few treatments, I'd say 90 percent of it is gone."
Dr. Shaper reports that in the group of patients she's already treated, the improvement with everyone has been dramatic, on par or better than oral medications.
A Different Level of Foot Care
Dr. Shaper opened Finesse Footcare last fall to introduce to the area a heightened level of focused, highly personalized foot care.
Through state-of-the-art digital X-rays, Dr. Shaper can get a clear picture of each patient's foot structures and help in pinpointing a diagnosis and course of treatment, always starting with the most conservative path first.
In addition to toenail fungus and routine foot care, she treats foot and ankle issues ranging from ingrown toenails to bunions, hammertoes, plantar fasciitis, corns, warts, calluses and sprained ankles to diabetic footcare, heel pain and spurs.
Finesse Footcare is located at 5035 Mayfield Road in Lyndhurst. The practice accepts a wide variety of insurance plans. Call or visit FinesseFootcare.com for more information.