Calluses and Corns Treatment Specialist in Lyndhurst, OH
Corns and calluses are thick skin layers. They develop through repeated pressure or friction at the spot of the corn or callus. Come to Finesse Foot Care for professional care if you have corns or calluses.

Dr. Danielle L.

Shaper, DPM

, our skilled podiatrist, can diagnose and treat calluses and corns on your foot. For more information, contact us or schedule an appointment online. We are conveniently located at 5035 Mayfield Rd, Lyndhurst, OH 44124.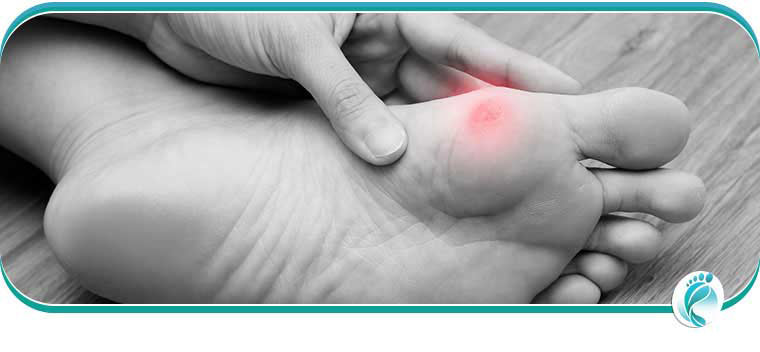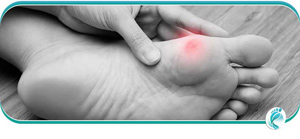 Table of Contents:
What is the difference between a callus and a corn?
What causes corns and calluses?
How do you treat corns and calluses?
What happens if a corn is left untreated?
Calluses and corns are common skin conditions that can develop on various body parts, including the hands, feet, and toes. Although they may look similar, there are important distinctions between these two conditions. Understanding these differences can help individuals take appropriate steps to prevent and treat them. This essay aims to provide an in-depth understanding of the distinction between calluses and corns, and the treatment options available.
What is the difference between a callus and a corn?

Calluses and corns are thickened skin areas that develop in response to repeated pressure or friction. Calluses generally form on the soles of the feet or the palms of the hands, while corns tend to expand on the toes or fingers.

Calluses are typically larger, flatter, and more diffuse than corns, which are smaller and more defined. Calluses can also occur on weight-bearing areas of the body, such as the heels or balls of the feet, while corns are usually found on non-weight-bearing areas, such as the tops or tips of the toes.
What causes corns and calluses?

The causes of calluses and corns are similar, and they often develop as a result of wearing ill-fitting shoes or engaging in activities that involve repetitive pressure or friction on the skin. Calluses may also develop as a result of walking barefoot or wearing high heels, while corn can be caused by wearing tight or narrow shoes. In some cases, calluses and corns can be a sign of an underlying foot condition, such as a bone deformity or a skin infection.
Signs and symptoms include:

– Areas of thick, rough skin
– A hardened raised bump
– Tenderness or pain under the skin
– Flaky, dry, or waxy skin

Corns are smaller and deeper than calluses, with a firm center surrounded by swollen skin. They hurt when pressed on. Hard corns usually form on the tops of the toes or the outer edges of the little toes. Soft corns tend to form between the toes.

Calluses are rarely painful and are more likely to form on pressure points, such as the heels, soles, palms, and knees. They vary in size and shape and are usually larger than corns.

Contact your doctor if the corn or callus is very painful or inflamed. If you have diabetes or poor circulation, talk to your doctor before treating corns or calluses yourself. This is important because even minor injuries to your feet can lead to infected open sores (sores).
How do you treat corns and calluses?

The treatment for calluses and corns is generally similar, involving measures such as padding, changing footwear, and using over-the-counter creams or pads to soften the skin.

In severe cases, a podiatrist may recommend trimming or shaving the thickened skin, or prescribing custom-made shoe inserts to redistribute pressure on the foot. Individuals can also take steps to prevent calluses and corns from developing by wearing properly fitting shoes, avoiding high heels or tight shoes, and keeping the skin well-moisturized.
What happens if a corn is left untreated?

Corns and calluses may or may not be painful. Some corns and calluses may not be painful when they first develop, but over time they can thicken and become painful. Raised areas of skin—especially corns—may be sensitive, sensitive to touch or cause pressure. Calluses are less sensitive to touch than the surrounding normal skin. Sometimes cracks (called fissures) develop in the callus. Fissures can be painful. If your corn or callus becomes infected, you may experience pain or at least some discomfort.

Untreated (or unsuccessfully treated) corns and calluses can grow until you first address what's causing them.

Corns or calluses can become infected. This can be painful and make walking difficult. You may need medical attention or even surgery.

In conclusion, calluses and corns are common skin conditions that can cause discomfort and pain if left untreated. Understanding the differences between these two conditions can help individuals take appropriate steps to prevent and treat them. By taking simple measures such as wearing properly fitting shoes and keeping the skin well-moisturized, individuals can reduce their risk of developing calluses and corns and maintain healthy, pain-free feet.

If you want to get your calluses or corn removed, come to Finesse Footcare. We serve patients from Lyndhurst OH, Chagrin Falls OH, Beachwood OH, Collinwood OH, Pepper Pike OH, Woodmere OH, Hunting Valley OH, and surrounding areas.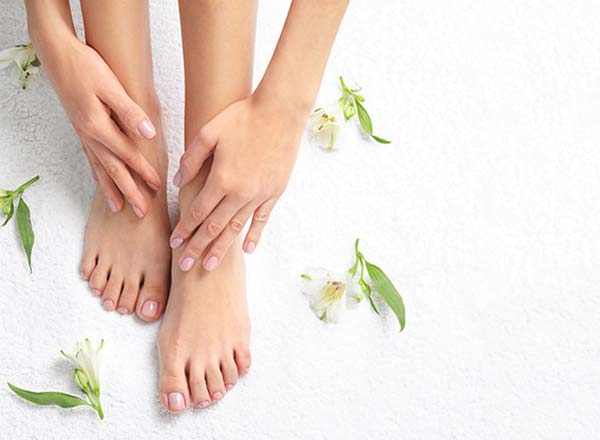 Additional Services You May Need