Ankle Injury Treatment in Lyndhurst, OH
Ankle injury is a common condition that happens when the ankle ligaments get torn or stretched too far, which often occurs after a fall or when you roll or twist your ankle. Ankle injuries result from rolling or twisting the ankle. Ankle injury symptoms include pain, discomfort, swelling, and trouble walking. At Finesse Foot Care, Dr. Danielle L. Shaper, DPM, treats different foot injuries, like ankle injuries, to help you get relief from the excruciating pain and the injury itself. Our podiatrists care about the health of your feet. For more information, contact us or schedule an appointment online. We are conveniently located at 5035 Mayfield Rd Lyndhurst, OH 44124.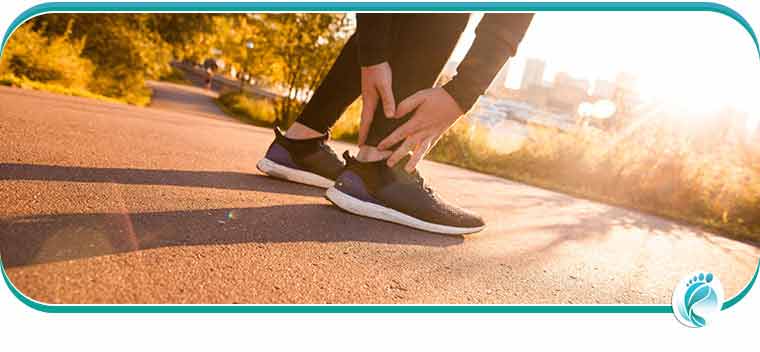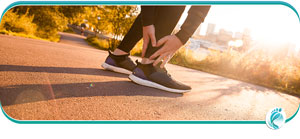 Luka Doncic is a guard for the Dallas Mavericks and had to miss the game that was played against the Bucks after he sprained his ankle. The injury happened during the game against Miami, and the Mavericks lost during overtime with a score of 122-118. His injury was a significant factor in losing points for the team. The injury occurred when his right foot landed on the foot of another player. This is the first game he has currently not been able to play in, and has missed ten games in his rookie season as a result of minor injuries.
Ankle and foot injuries are common among athletes and in many sports. They can be caused by several problems and may be potentially serious. If you are feeling pain or think you were injured in a sporting event or when exercising, consult with Danielle L. Shaper, DPM from Finesse Foot Care. Our doctor will assess your condition and provide you with quality foot and ankle treatment.
Common Injuries
The most common injuries that occur in sporting activities include:
Achilles Tendonitis
Achilles Tendon Rupture
Ankle Sprains
Broken Foot
Plantar Fasciitis
Stress Fractures
Turf Toe
Symptoms
Symptoms vary depending upon the injury and in some cases, there may be no symptoms at all. However, in most cases, some form of symptom is experienced. Pain, aching, burning, bruising, tenderness, tightness or stiffness, sensation loss, difficulty moving, and swelling are the most common symptoms.
Treatment
Just as symptoms vary depending upon the injury, so do treatment options. A common treatment method is known as the RICE method. This method involves rest, applying ice, compression and elevating the afflicted foot or ankle. If the injury appears to be more serious, surgery might be required, such as arthroscopic or reconstructive surgery. Lastly, rehabilitation or therapy might be needed to gain full functionality in the afflicted area. Any discomfort experienced by an athlete must be evaluated by a licensed, reputable medical professional.
If you have any questions, please feel free to contact our office located in Lyndhurst, OH. We offer the newest diagnostic and treatment technologies for all your foot care needs.
Sports Related Foot and Ankle Injuries
Foot and ankle injuries are common among athletes and those who exercise frequently. Most of these injuries are non-life-threatening and can heal in weeks with proper treatment and care. Serious injuries, however, require urgent medical treatment.
Common minor injuries include ankle sprains, ankle strains, Achilles tendonitis, plantar fasciitis, stress fractures, and turf toe. An ankle sprain is when the ligaments in the ankle have either become stretched or torn. When the muscle or tendon is stretched or torn, it is an ankle strain. When the big toe is sprained, it is known as turf toe. Achilles tendonitis is the overuse and inflammation of the Achilles tendon. Plantar fasciitis is the inflammation of the plantar fascia and generally occurs from overuse in athletics. Stress fractures are also caused from overuse and are small cracks in the bone.
Achilles tendon ruptures are common, but more serious. This injury occurs when the Achilles tendon, the largest tendon in the body, ruptures. In most cases, this causes severe pain and difficulty walking; some who have experienced this injury have reported, however, no signs or symptoms. A laceration is a deep cut that can occur anywhere on the body. Lacerations on the foot are rarer, but can occur from things like metal cleats landing on the foot.
Treatment options cover a wide range of methods based upon the injury and its severity. Conditions like plantar fasciitis, stress fractures, Achilles tendonitis, turf toe and ankle sprains/ strains can heal on their own without immediate medical care, but seeing a podiatrist to monitor the injury is always recommended. Following the RICE (Rest, Icing, Compression, and Elevation) protocol is generally enough to treat minor injuries. This means resting the foot by either keeping pressure off the foot or not walking at all. Icing the injury will help reduce swelling and pain. Compressing the wound with a wrap will immobilize and help promote healing. Finally, keeping the wound elevated will also reduce swelling and also help the healing process.
It is important to note that even minor injuries can vary in severity, with grade one being a minor injury and grade three requiring urgent care by a podiatrist. Achilles tendon ruptures and lacerations on the foot generally require urgent medical care and treatment options that need a podiatrist. These could include imaging tests, stitches for cuts, rehabilitation, and casts or braces. Every case is different, however, so it is always recommended to see a podiatrist when pain in the foot does not disappear.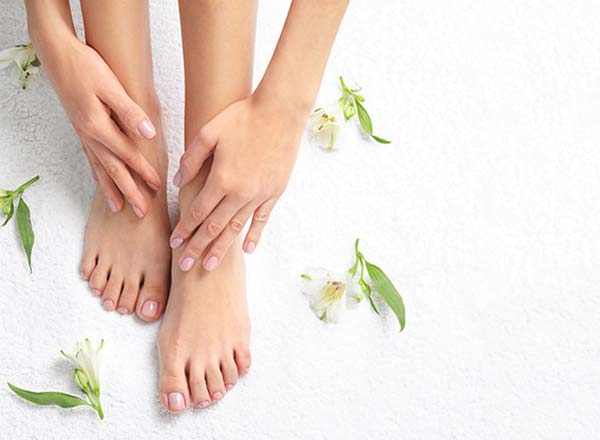 Additional Services You May Need