Who Should I See for Foot Pain in Lyndhurst OH?
A podiatrist is a medical expert who specializes in the treatment of foot pain. A podiatrist may prescribe anti-inflammatory medicine, shoe recommendations, taping, strapping, or orthotic devices to treat foot pain. If you experience constant foot pain that interferes with your everyday activities, you should contact a podiatrist. Come to Finesse Foot Care where our podiatrist Dr. Danielle L. Shaper, DPM, and her team are here to help treat your pain. For more information, contact us or schedule an appointment online. We are conveniently located at 5035 Mayfield Rd Lyndhurst, OH 44124.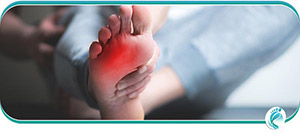 Table of Contents:
Who should I see for foot pain?
What is the difference between a foot doctor and a podiatrist?
What is the role of a podiatrist?
When should a person with diabetes see a podiatrist?
Here at Finesse Footcare, our team of expert podiatrists specializes in ankle and foot health care. Some of the services we provide include heel pain, arthritis, warts, neuromas, sprains, fractures, digital disorders, and more. If you're looking for a foot care specialist in Lyndhurst, OH, consider scheduling an appointment with Finesse Footcare. Everything you need to know about foot care pain, causes, and podiatry care can be found below!
Who should I see for foot pain?

If you're experiencing foot pain that doesn't go away within a couple of days, you should schedule an appointment with a podiatrist. Podiatry clinics provide a wide range of foot and ankle services that can ease pain and prevent serious complications. If you live in or around Lyndhurst, OH, we would love to welcome you as a patient. Dr. Danielle Shaper at Finesse Footcare is highly trained and experienced in foot and ankle conditions and injuries. She has over a decade of experience in podiatry and foot surgery. She and her amazing team of medical staff can offer the top-tier care you need to get back on your feet again.
What is the difference between a foot doctor and a podiatrist?

Podiatrists are specialized doctors who have advanced training in foot and ankle care. As doctors of podiatric medicine, they can perform surgery, reset broken bones, diagnose foot conditions, prescribe drugs, order lab tests, and work with other specialists to come up with the best possible treatment plans.
What is the role of a podiatrist?

Podiatrists are responsible for diagnosing and treating numerous foot-related conditions and injuries. Podiatrists can help you recover from the following:

Fractures & Sprains
Fractures and sprains are one of the most common types of foot and ankle injuries. Usually, they are caused by repetitive movements from competitive sports such as basketball, running, and gymnastics. Most fractures and sprains can be treated with RICE, splints, and painkiller/anti-inflammatory medications.

Bunions
Bony bumps that form on your big toe are called bunions. When other bones in your foot shift out of place, the joints located at the base of your big toe are forced to stick out. Bunions can go away with special shoe inserts, splints, padding, and orthopedic shoes.

Hammertoes
Hammertoes occur when the joint located at the top of your toes points upwards. This toe deformity is usually caused by weakened muscles in the leg that cause your toe tendons to stretch out of place.

Arthritis
Inflammation and swelling of joints caused by arthritis can cause many uncomfortable, lifelong symptoms. Fortunately, you can seek arthritis care from a podiatrist. A combination of anti-inflammatory drugs, physical therapy, RICE, weight loss, and special shoe inserts can lessen the symptoms of arthritis.

Neuroma
Neuromas are caused by a pinched nerve in between your toes. These little benign growths of tissue can cause quite a significant amount of pain and should be treated by a podiatrist.
When should a person with diabetes see a podiatrist?

Diabetes patients need to see a podiatrist at least once or twice a year for a foot examination. If you're diabetic and have any sores, blisters, tingling, pain, numbness, or cuts on your feet. Foot care is incredibly important for patients with diabetes because of reduced blood circulation. Foot problems in people with diabetes can lead to severe complications. Talk to your primary care physician about podiatry referrals so that you can prevent foot complications.

Finesse Footcare can help you with all of your foot and ankle health care needs! We would be more than willing to answer any questions you have about podiatry and schedule you in for an appointment as soon as possible. If you're suffering from any foot pain, Dr. Danielle Shaper can diagnose and treat you with the expert medical care you deserve! We serve patients from Lyndhurst OH, Chagrin Falls OH, Beachwood OH, Pepper Pike OH, Woodmere OH, Hunting Valley OH, Solon OH, Mayfield OH, Moreland Hills OH, Orange OH and surrounding areas.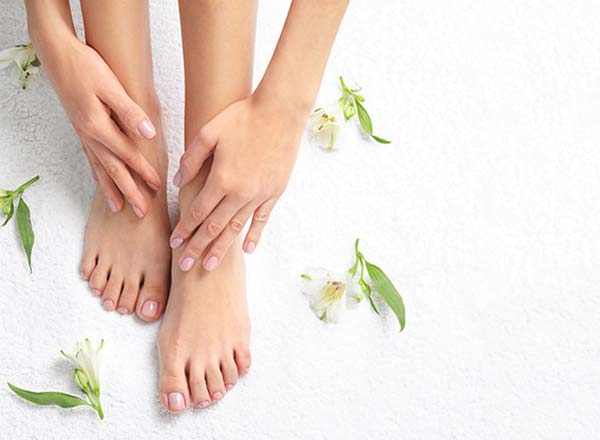 Additional Services You May Need