Calluses and Corns Specialist Questions and Answers
Corns and calluses develop on your skin as caused by repetitive friction, rubbing, irritation, and pressure. They usually appear on your hands, feet, and toes. The most common reason is improperly fitting shoes. Most cases of corns and calluses can be avoided with a little attention and care. If you are having problems with calluses or corns, and if your problem is severe,

Dr. Danielle L.

Shaper, DPM

at Finesse Foot Care, will help you find the best treatment. For more information, contact us or schedule an appointment online. We are conveniently located at 5035 Mayfield Rd, Lyndhurst, OH 44124.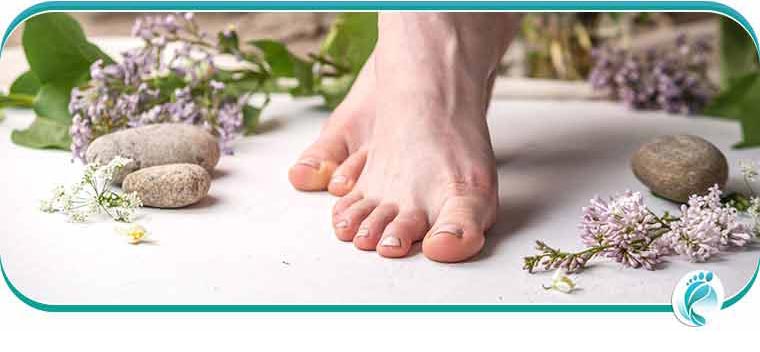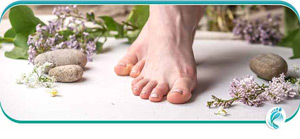 Table of Contents:
What type of doctor treats calluses?
Can a podiatrist remove corns and calluses?
Which type of doctor treats corns and bunions?
Calluses and corns are areas of thicker skin that are caused by pressure or friction, and they may cause pain when you walk, run, and wear shoes. The pressure causes the skin to die, then forming a hard, protective surface. While calluses and corns may seem like a cause for concern, they are not contagious, and they are not caused by a virus. Calluses and corns on your feet are often the result by pressure from footwear, and walking barefoot may also cause calluses. Calluses and corns are known to form on claw, hammer, bunions, or mallet toes (toes that are bent into an odd position), or on bumps caused by rheumatoid arthritis. The symptoms are quite easy to spot. You can tell if you have a callus or corn just by the way it looks (hard, thick and dry and it may be yellowish or grayish in color). It also might be less sensitive to touch than the surrounding skin, and it normally may feel bumpy. A hard corn is also thick and firm. It might have a soft yellow ring with a gray center, while a soft corn will look just like and open sore. Dr. Danielle Shaper, DPM Practice, is a podiatric physician and foot surgeon with over 10 years of practical experience, and she will examine your calluses or corns that are causing problems, and she might also ask about your work, hobbies, and the types of shoes you wear. If you have calluses or corns, contact Finesse Footcare today.
What type of doctor treats calluses?

Podiatrists and medical practitioners who are trained in the management of foot disorders, treat calluses. Internal-medicine and family medicine specialists also treat calluses, which are rarely painful. Calluses typically develop on the soles, normally under the balls or heels, and they vary in size and shape and are often larger than corns. Wearing poorly fit shoes and not wearing socks are two culprits in causing calluses as friction and pressure from repetitive actions will cause them to develop, even grow. Your doctor may advise wearing shoes that give your toes more wiggle room, and to use protective coverings, like felt pads, nonmedicated pads or bandages over the areas that rub against your footwear.
Can a podiatrist remove corns and calluses?

In the event you are experiencing pain, redness, or swelling, or if you are a diabetic, corns and calluses can be removed by a podiatrist. There is also treatment available too, which includes trimming away excess skin performed by your doctor (never try this at home, always have it done by a medical professional), callus-removing medication that does not require a prescription, shoe inserts, and if necessary, surgery.
Which type of doctor treats corns and bunions?

Corns are thick and hardened layers of skin that occur when your skin works to protect itself against pressure and friction, while bunions are typically painful bumps at the base of the big toe. Podiatrists are mainly the ones who treat corns and bunions, and they will also advise on how to prevent them. Symptoms of corns include a thick, hard lesion on the top side of the toe, sensitivity in the center of the corn, rough yellowish color in the center, and pain when touching. The symptoms of bunions include pain and soreness, swelling and redness, joint stiffness, difficulty walking, hard skin on the bottom of the foot, and deformity at the bottom of the big toe. Ensure that you see a skilled podiatrist for proper diagnosis and personalized treatment.

With over 10 years of experience, Dr. Danielle Shaper, DPM Practice, is a podiatric physician and foot surgeon who will help treat your calluses or corns. At first, they might not be a problem, but as time moves on, they could be painful and uncomfortable while performing everyday tasks or while walking, running, training, or playing sports. Finesse Footcare will treat your calluses and corns and you can book a consultation to meet with Dr. Shaper and our team. Call us today so you can start off again on the right foot. We serve patients from Lyndhurst OH, Chagrin Falls OH, Beachwood OH, Pepper Pike OH, Woodmere OH, Hunting Valley OH, Solon OH, Mayfield OH, Moreland Hills OH, Orange OH and surrounding areas.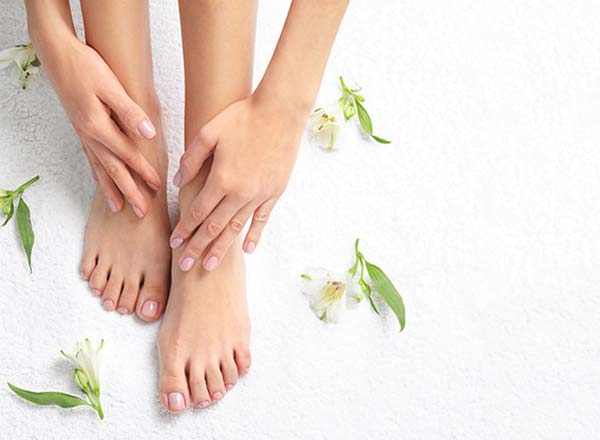 Additional Services You May Need